Graphical User Interface
When you have logged in to Polopoly you will see the administration interface.
A general recommendation for all pages within the interface is that you should always follow the links and/or buttons displayed on the website to carry out the functions. If you use, for example, the web browser's back button, you can loose information.
The web interface is laid out with the help of frames. The number, positions and sizes of the frames are customizable. The default setting uses three frames: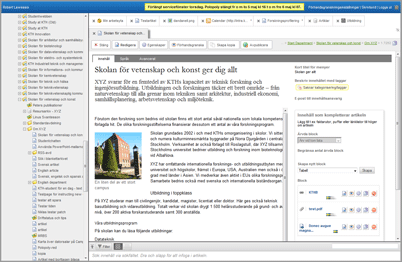 Next: User session frame