Poster template
Instructions on how to download and use the template when making a poster.
Poster template instructions
The template is available for upright and horizontal format in two different sizes. The template is downloaded as a zip file using the link on the right.
Using the template
To use the downloaded template:
Double click on the zip file.
Choose the format you want for your poster
A copy of the template will open, so that you cannot save over the original template.
Pick a format
The template has boxes for the title, name of the author, images and descriptive text. You have the possibility of adding or removing diagrams at the bottom right, and partner logos at the bottom left corner.
Zooming
If you feel that it is difficult to read the text at the bottom of the screen, you can zoom in on the screen while you are working on your poster.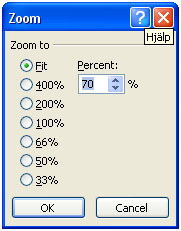 Font
To change the look of your text, you can use the button höja och sänka nivån [increase and reduce] (under the Start tab). The predefined text options are normal, bold and bullet points. You can also change this manually, and choose the font size you think is best. However, please remember that the font must be Arial or Georgia, i.e., the profile fonts of KTH.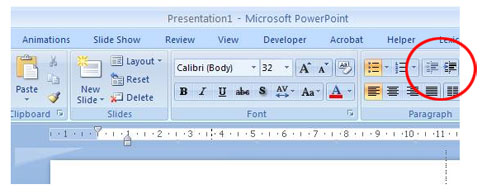 Images
To insert images into the template, in the predetermined image boxes, click on the box and insert your selected image. Note that the image will be adapted to the fixed size of the image box. If you have any trouble with the image, right click on it and select "Formatera bild" [Format image], then choose the option "Återställ bild" [Restore Image] under "Bild" [Image].
Contact information
The blue element at the bottom of the template is intended for contact information. Name and address must be written as follows:
Name Name
Title