Inauguration of KTH's main building
On the KTH campus, 5100 square meters of learning environments have undergone a careful renovation with a focus on long-term sustainability, new pedagogical methods and new technology.
Time: Wed 2023-04-19 16.00 - 18.30
Location: Ljusgården i E-huset, Lindstedstvägen 3
Contact:

Welcome to an opening of the newly renovated premises in KTH's main building!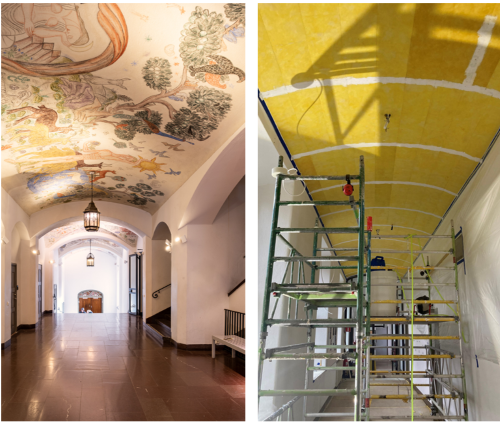 Program:
16.00 Opening speech by Ann Lantz, Professor, acting head of the EECS school.
16.45 Guided tour in Swedish, no registration.
17.30 Guided tour in English, no registration.
16.00-18.30 Slide show in E1.
KTH's campus was inaugurated in 1917, now over 100 years later, new educational environments are being inaugurated in the main building, the largest total area of ​​teaching environments on the KTH Campus.

The main building is one of the symbolic buildings on Campus with great value for KTH as a business. The building has a strategic location for the students with proximity to the city and public transport.

The target picture in the 2019-23 remodeling project has been worked out in workshops with a reference group from educators, teachers and students, White architects and KTH Sustainability and Realestate Department.
"A well-functioning and creative meeting place in a historical context".
The work was made together with Akademiska hus and a number of expert contractors, regarding to that the property is a building monument.