CBH's Vice Dean congratulated with an apple tree
Published May 07, 2020
Professor Amelie Eriksson Karlström, Deputy Head of the CBH School, celebrated her 50th birthday last Monday. The colleagues surprised her with a present.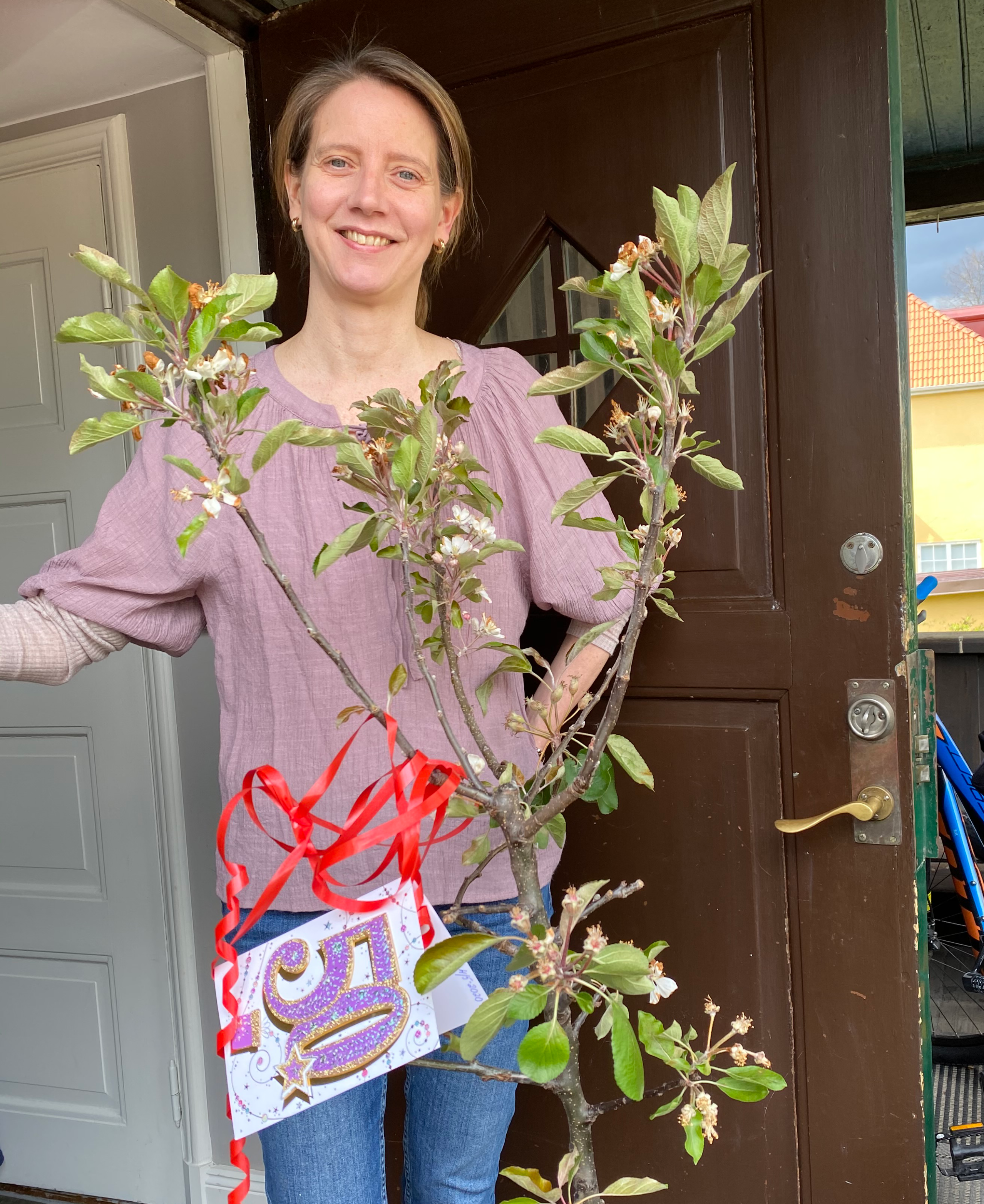 – I worked from home, but Mikael Lindström and management secretary Mia Hjertén came by and congratulated me. I got an apple tree from the CBH School to plant in the garden. There will be five different kinds of apples on the tree!
According to Amelie, there may be a secret motive with the gift. Mia Hjertén may look forward for Amelie to bring some apples for treat at work, but it will take a while.
– I also got beautiful flowers from my colleagues at the Department of Protein Science. It was fun that you at school remembered my birthday, says Amelie who has worked at KTH since December 1999.
She spent the rest of the birthday at home with her husband and two teenage sons.
– There were many friends and colleagues who congratulated though phone calls, sms and flower delivery. I also ate cake together with the rest of my family through video chat.