"Our hope is that each group will take small steps in the right direction"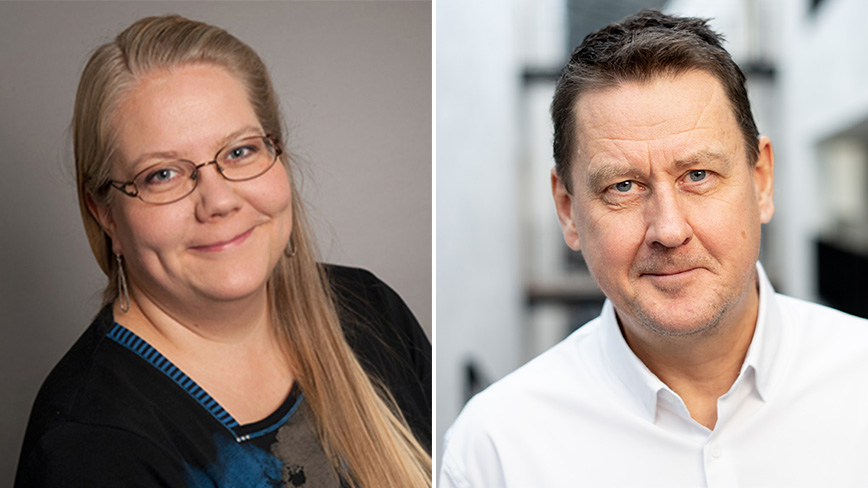 Published Mar 08, 2023
63 percent of all employees at the CBH school participated in the first employee pulse at KTH. Now the results are being disseminated, which gives management and managers an understanding of how we are doing at work.
"By responding to the employee pulse, you are involved in influencing your work environment", says Lena Birgersdotter, HR manager at CBH school.
The employee pulse gives everyone a chance to tell how things work at work. Is the workload adequate? Are tasks and areas of responsibility clear? How do we treat each other?
The results are now on their way to all the departments that participated in the survey. Departments where at least seven employees responded to the survey receive a result at department level, while departments with fewer employees see the result for their department.
Per-Åke Nygren, professor and head of Protein Engineering, believes that the employee pulse has given a good picture of the situation:
"Much is good, and we sensed that, but we are now looking at some areas that were part of the Pulse with new eyes."
One of the questions that the department will examine in more detail is what conditions are needed to be able to do a good job.
"Balance between work and leisure is, and always will be, a difficult issue. We have a world that moves very quickly, and in research there is competition for funds and publications", says Per-Åke.
Four opportunities to participate
This year we will have the opportunity to participate in the employee pulse four times. The editorial office took the opportunity to ask Lena Birgersdotter, HR manager at the CBH school, a few questions:
Why is it important that we answer the surveys?
"Each department needs to get as good a basis as possible to be able to work further on strengthening what works well, and develop what is not as good in its own environment. The higher the response rate, the more reliable the result and then it becomes easier to find good measures."
How do we bring about concrete changes?
"To begin with, as many departments as possible get to see their own results and choose something to work on in their own group. It is a long-term work we are starting now, and the hope is that each group takes small steps in the right direction. There is no need for large-scale action plans. One measure could, for example, be for the group to practice giving each other positive feedback.
When we have several measurements, it is possible to follow trends and decide whether we should do something special at school level", says Lena.
Was there anything in the survey that surprised you?
"A little surprising was that several seem to be unsure of where to turn in the event of unwelcome behaviour: that it should be raised to their immediate manager. Maybe we already do that, without thinking that it is the right way when we are asked in a survey like this.
"If you want to report unwelcome behavior, do so to the contact person at HR . Students report to the Educational Administration Manager (UA)."
When is the next examination?
"May 9, and it can be answered until May 17. Then we hope that even more people will respond!"
Text: Leena Höijer
Read more about KTH Employee Pulse 7 February 2023
Read more about what to do when being discriminated, harassed, sexually harassed or victimized