EECS webinar for prospective students attracted two hundred viewers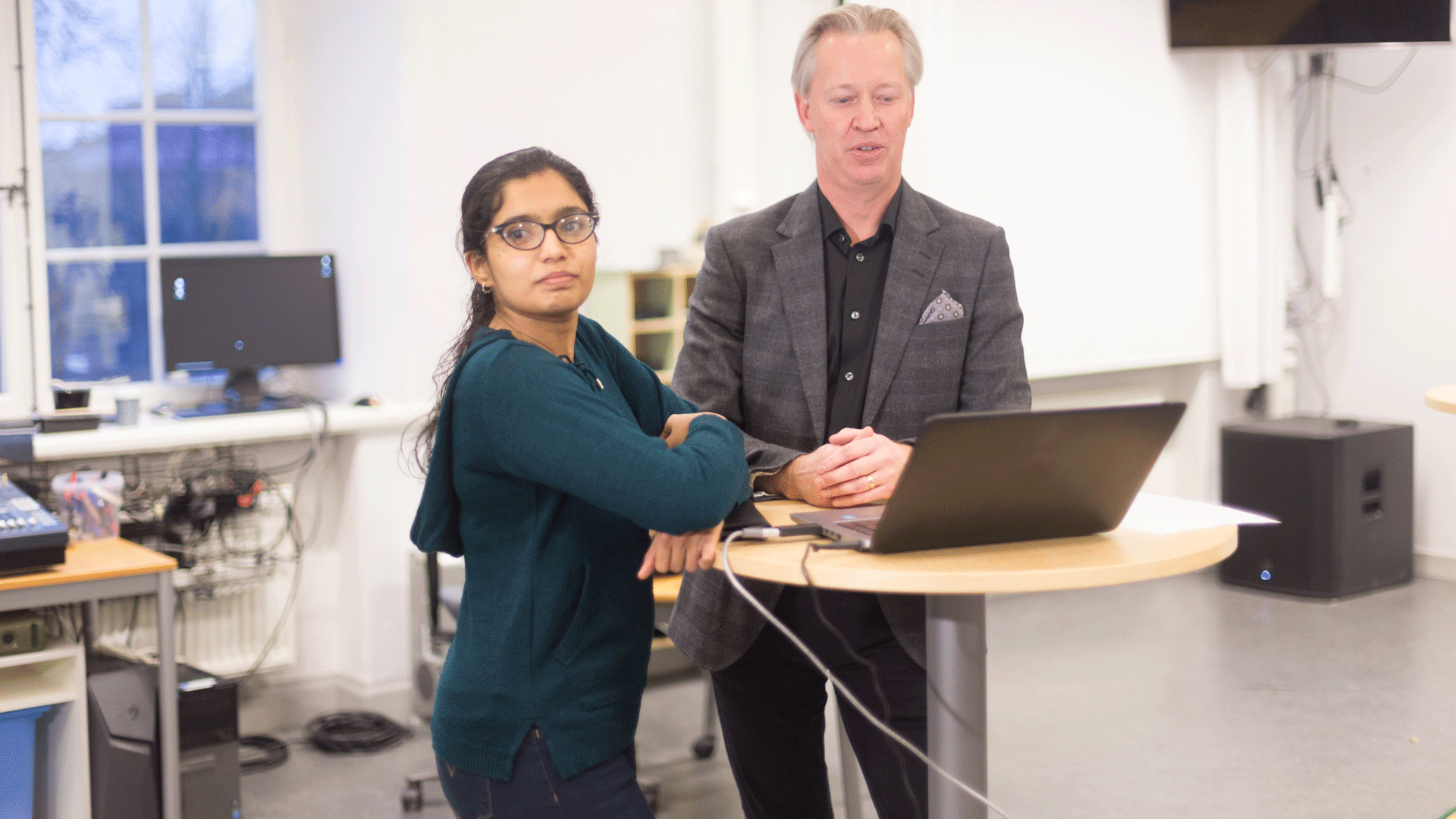 Published Nov 26, 2019
The webinar, which was broadcasted live on 21 November directly from the Vic studio, was held by Markus Hidell, Deputy Director of First and Second Cycle Education at EECS and the international student ambassador Sri Janani. Together, they informed around 200 viewers from all over the world about EECS master's programmes.
During the webinar, Markus Hidell talked about research and education in electrical engineering, computer science and information and communication technology. At his side was the student ambassador Sri Janani who shared her experiences on studies and student life at KTH.
"The EECS webinar was a great opportunity to reach out to applicants for our master's programmes. It was a pleasure to do the webinar together with Sri, one of our student ambassadors, who did an excellent work. We had a possibility to present our school in general, our broad programme offering, student life at KTH, and also to talk about interesting research within various EECS areas", says Markus Hidell, Deputy Head of Education with special responsibility for internationalisation and sustainable development. "We also tried to illustrate how our education programmes and research projects are relevant to sustainable development. We received a large amount of questions from the viewers and hopefully we managed to guide applicants in the process of finding and applying for programmes they are genuinely interested in and well suited for".
While Markus Hidell and Sri Janani presented, a team answered questions from prospective students via a chat. A total of 177 questions were asked about studies at KTH and EECS master's programmes with several questions related to scholarships, jobs after the studies and admission requirements.
"The EECS webinar was a great team effort with fantastic support from the international student recruitment, media production, and from EECS master coordinators and the communications unit", concludes Markus Hidell.
Information about our international student ambassadors