Congratulations Robert Lagerström for winning the semi-finals!
Research Grand Prix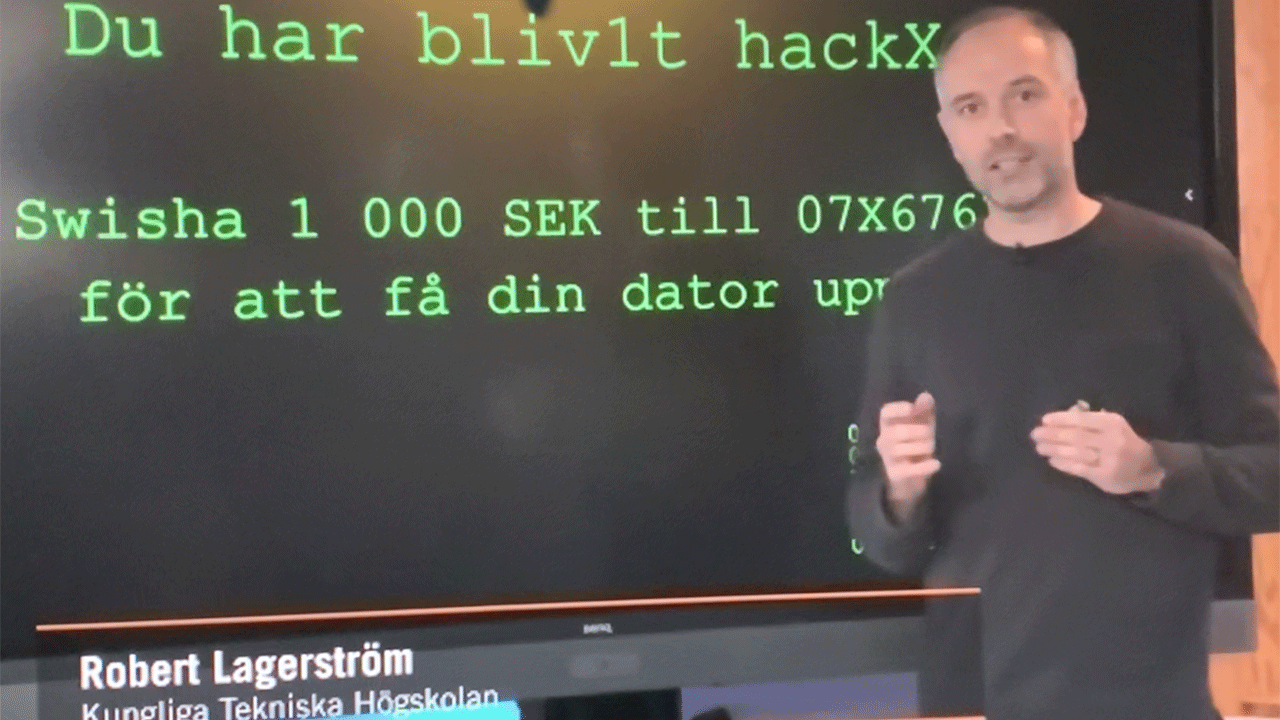 Published Dec 14, 2020
Robert Lagerström, Associate Professor at the Division of network and systems engineering, competed in the semi-finals of the Research Grand Prix in Stockholm on 27 November where he presented his research in four minutes. His efforts paid off and he has now moved on to the finals!
Congratulations Robert for winning the Stockholm semi-final last Friday! How does it feel?
"Thank you! It feels great. The event was very fun and exciting. I think all the contestants performed very well and deserved to win. The jury seemed to like my presentation and luckily the people at home did as well."
How many hours did you practice?
"Oh, good question. It is difficult to tell and count. Early I "practised" in my head and developed the presentation whenever I found some time over. For instance, when I went for a run or while cooking dinner. Close to the event I ran it a couple of times per day for myself. And the night before with my wife. She told me to change a whole section. Which I did in my head before falling to sleep. But it became much better."
Now you have made it to the finals. How will you prepare this time?
"I focused a lot on my own presentation for the semi-final, but for the final I will spend some time reviewing past years contestants."
Did you learn something from the semi-final that you will use in the final?
"Since one of the jury members, the one who didn't give me the highest score, made a valid point, I will try to adjust my presentation somewhat based on this feedback. I also have some ideas regarding the slides in order to improve these."
Interview with Robert Lagerström made before the Research Grand Prix semi finals