The President's annual school visit
Published Feb 19, 2020
17 February President Sigbritt Karlsson, together with Vice President Mikael Östling and University Director Kerstin Jacobsson, visited EECS. This year's theme was infrastructure and centres.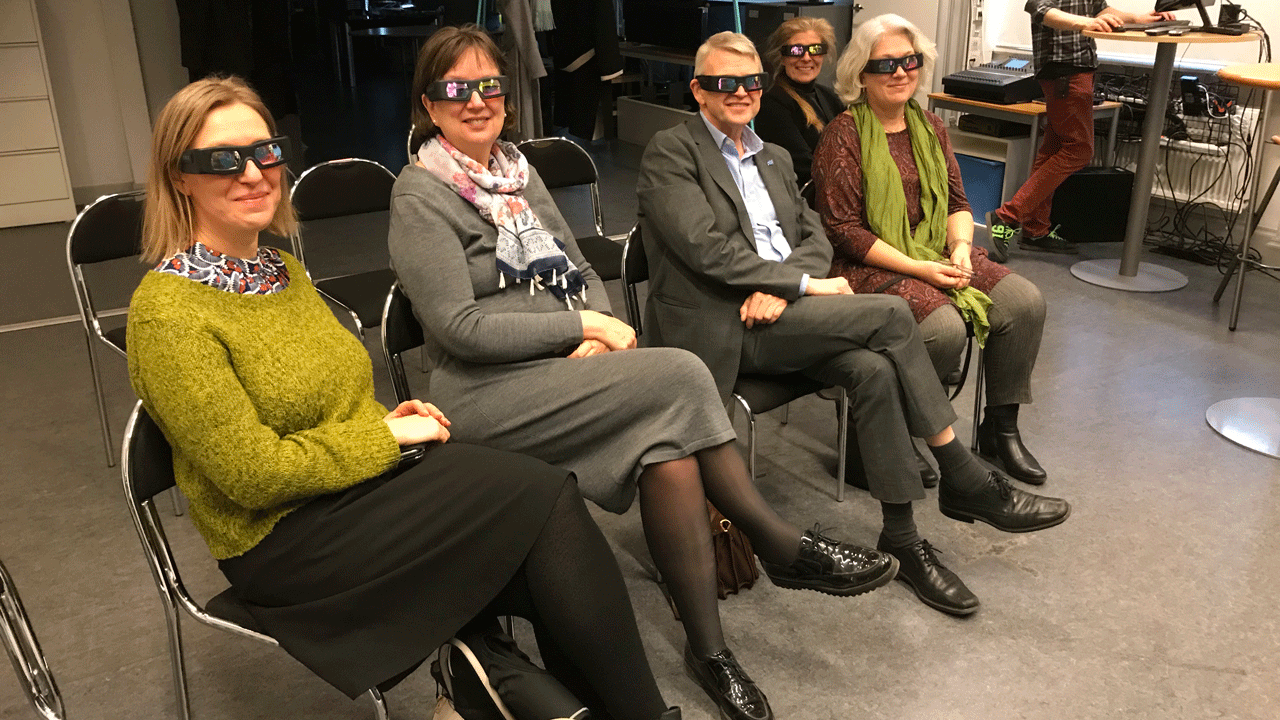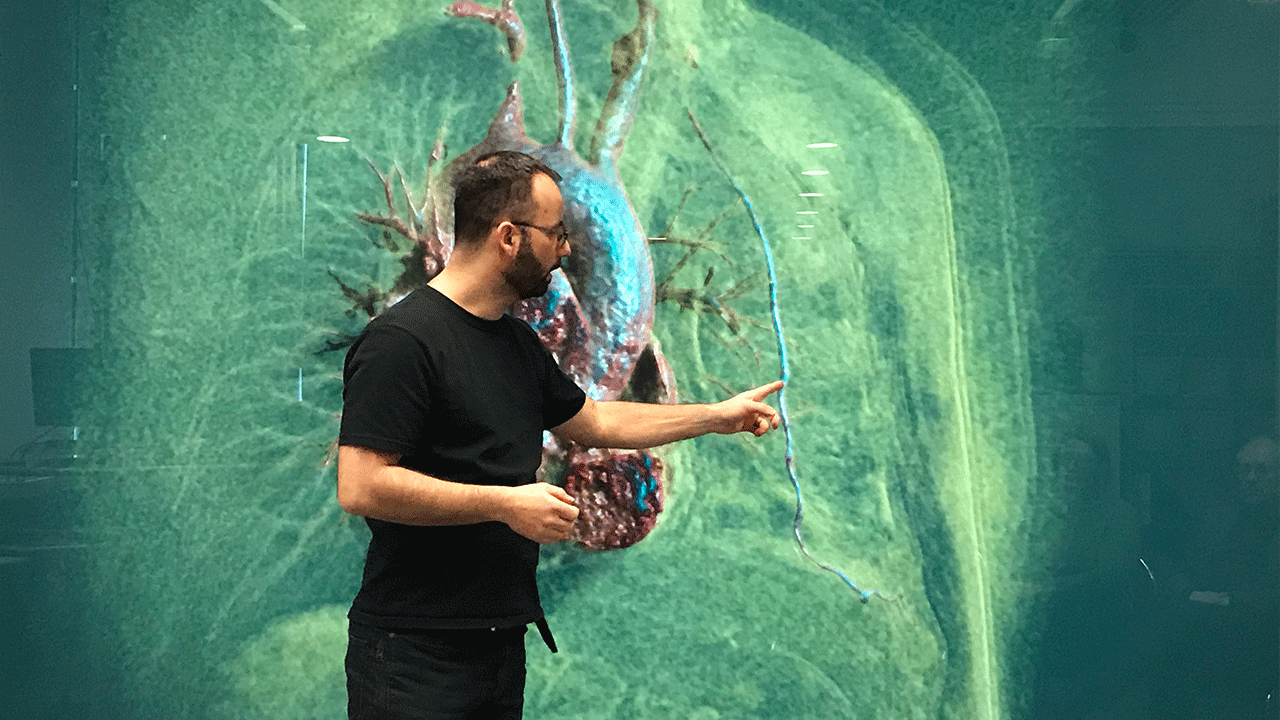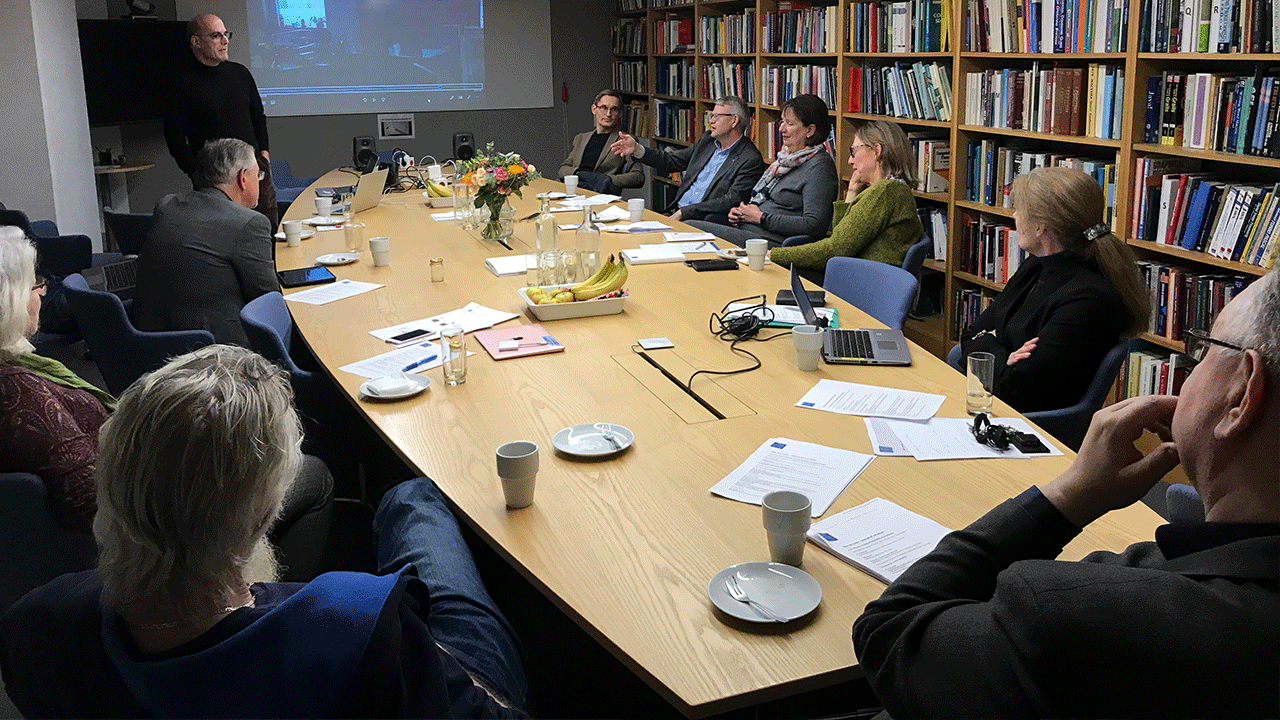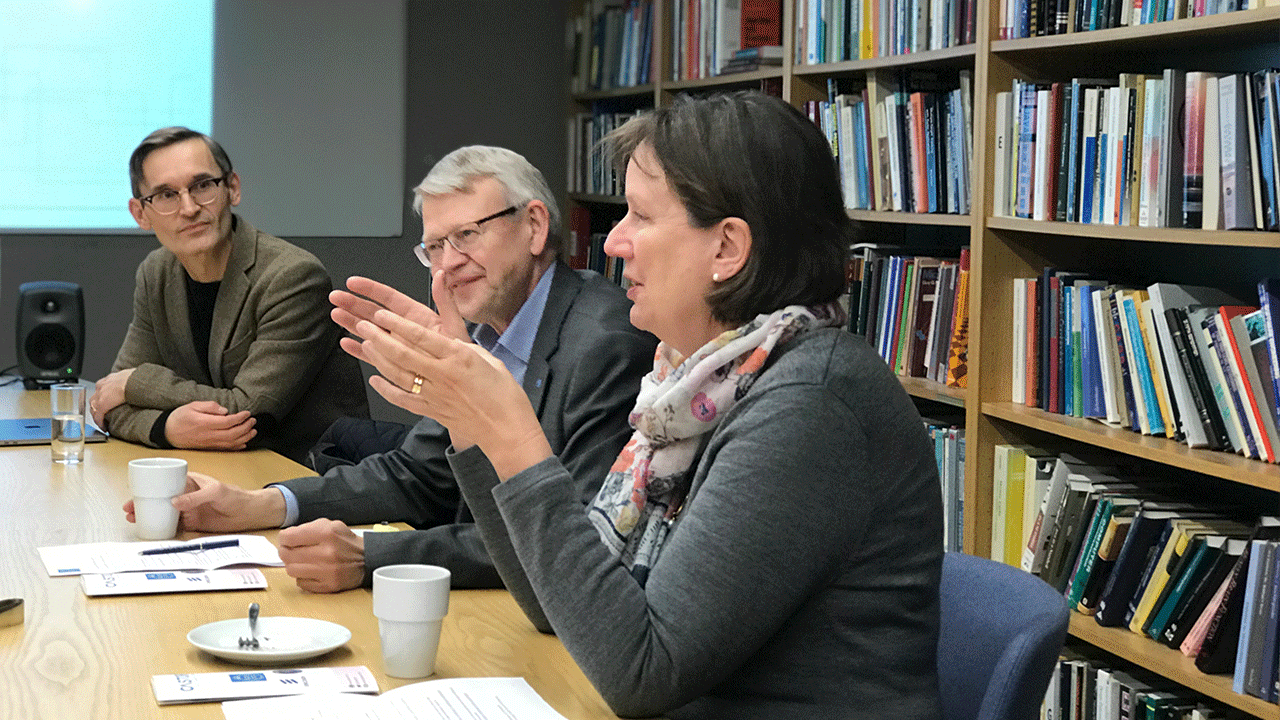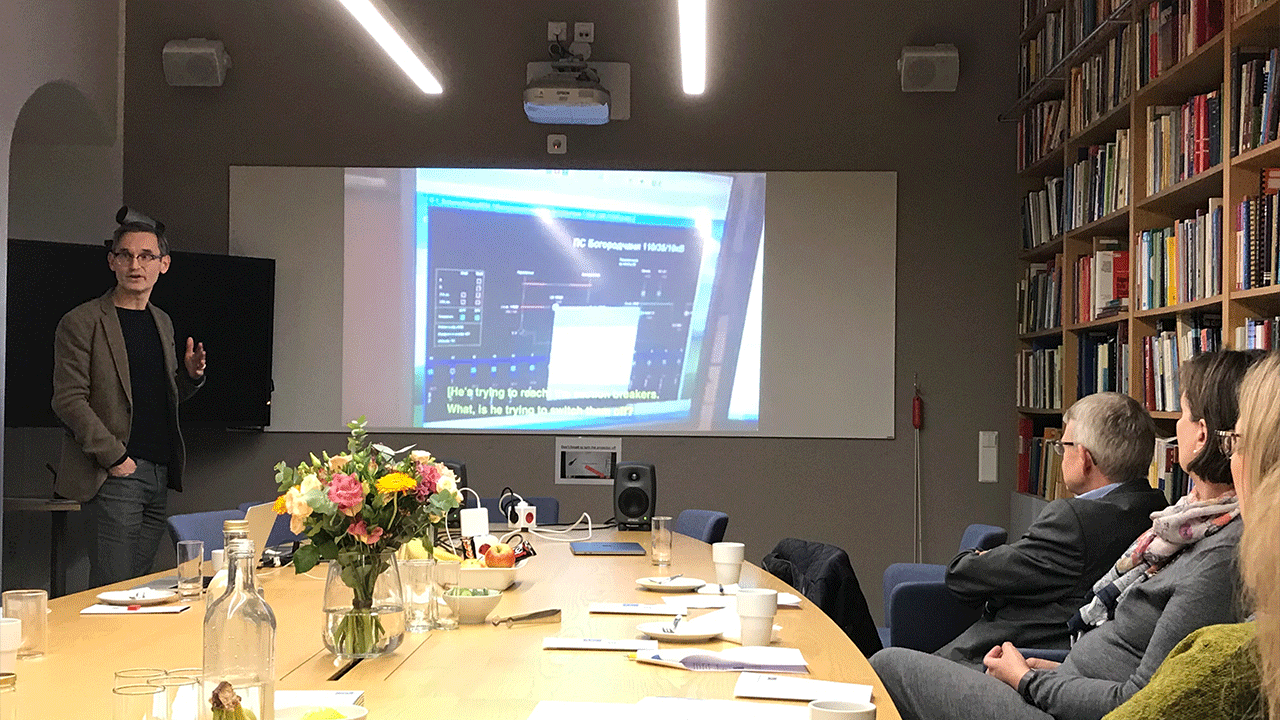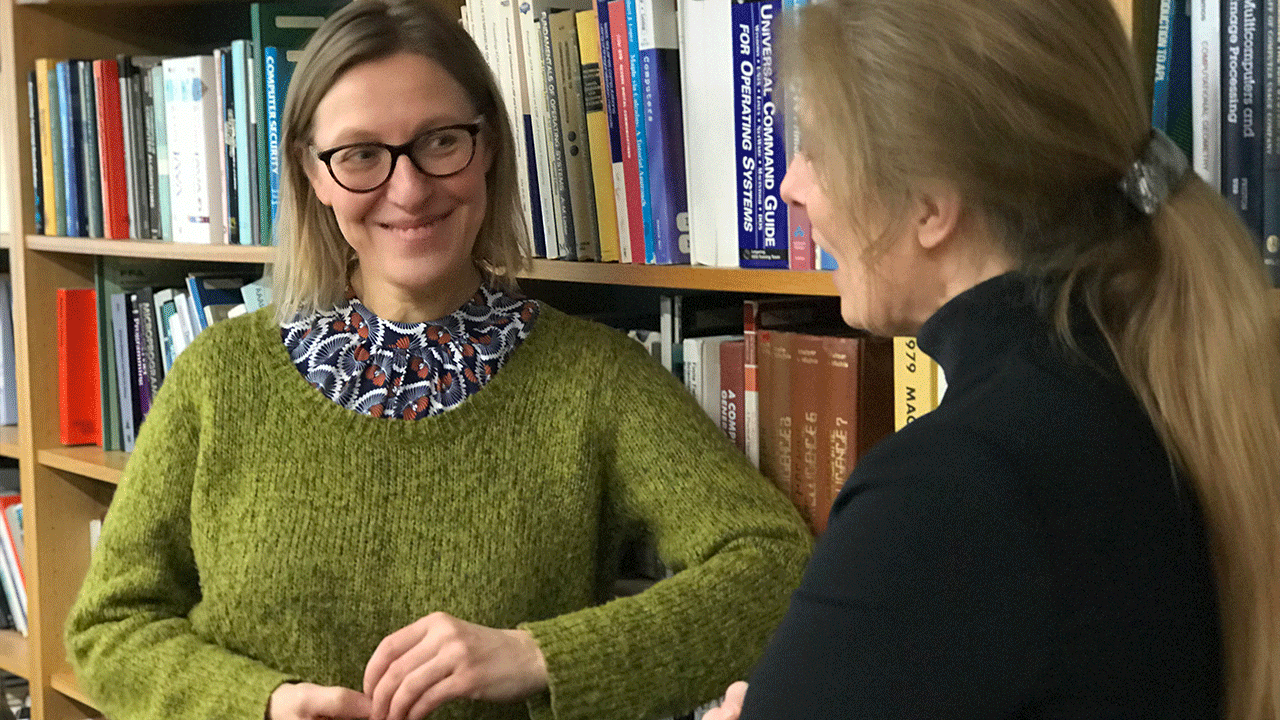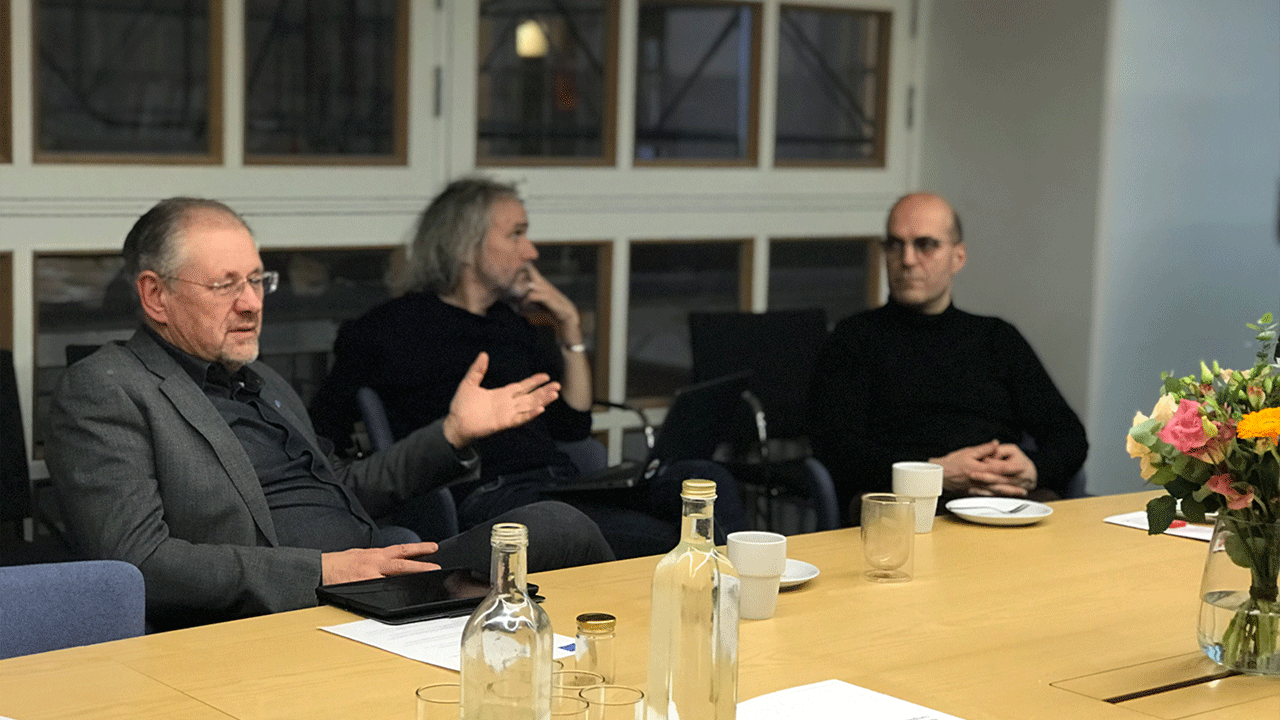 The visit's first stop was the Visualisation Studio VIC. Together with Research Engineer Ingemar Markström and Professor Tino Weinkauf , Project Manager Björn Thuresson talked about their work by displaying a few visualisation examples on their large 4k screen. The studio's activities revolve around education, research and cooperation, also known as the third assignment. In one year, between 100 and 150 projects are implemented, and over 100 business collaborations take place.
After the presentation at VIC, the group walked to the library to learn about some of EECS' centres. The first to present was Professor Benoit Baudry , director of the CASTOR Software Research Centre, which was started in 2018 with Ericsson and Saab. Based on Sigbritt's blog, Benoit presented the thousands of invisible underlying processes needed to load something as simple as a web page and then discussed current and future challenges and opportunities in software technology.
How can art, design and technology cross-fertilise each other? That was the theme of Professor Roberto Bresin's presentation about Navet, a newly started centre with KMH Royal College of Music, SKH Stockholm University of the Arts and Konstfack University of Arts, Crafts and Design. Roberto Bresin, who is the director of the centre, showed some scenes from an upcoming film project and talked about the format "Small Visionary Projects", research that can lead to innovations at the border of art, technology and design.
The third and last centre was CDIS, the KTH Center for Cyber ​​Defence and Information Security which was presented by Professor and director Pontus Johnson . A movie showing an ongoing cyber-attack in one of Ukraine's power distribution centres dramatically started the presentation where Pontus Johnson talked about the collaboration with the Swedish Armed Forces, common goals and future projects. Together, they have initiated cyber defense training and the first batch of recruits begins in June. CDIS six doctoral students will be part of the programme and, so far, four have been recruited.
The afternoon ended with a round table conversation with the head of school's group and heads of department. On the agenda was KTH's strategy for Digital Futures, the UKÄ report and regulation of doctoral students' union assignments.
The visit, which is an annual recurring meeting, aims to give KTH's management insights to what is happening within the organisation and to give the schools the opportunity to tell about their activities.
Thank you to all who contributed during this afternoon!
CASTOR Software Research Center