Support for the school's managers
The launch of Ledarwebben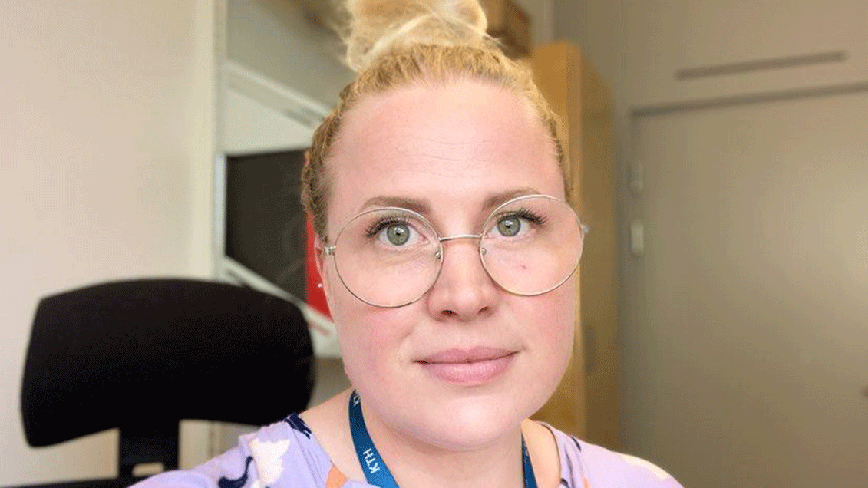 Published Sep 06, 2021
We have spoken to Sarah Kullgren at the HR unit about her work on The leadership web (Ledarwebben) and about how the new pages will support the school's managers.
Sarah, you have been working on developing the new Ledarwebben. Tell us a little about yourself and your role at school.
"I have been working as an HR administrator at EECS since 2018. My role includes supporting department heads and other leaders at the school, so they have the right tools for as good leadership as possible and can feel secure in their managerial roles. This is to ensure that our managers easily find and can assimilate the information they need."
Can you tell us about Ledarwebben and its benefits?
"EECS Ledarwebben is inspired by a previous website that existed at the CSC school (Computer Science and Communication). The need to gather information and point to the right channels for managers still exists after the school merger, given all the new routines and processes that still evolves. Ledarwebben should function as a portal, a starting point for links to relevant KTH or EECS-specific pages about the managerial assignment, about leadership, as well as routines, rules and processes for various tasks for you as a manager."
"The web is for all our managers with some form of personnel, financial or organisational responsibility and has a delegation from the head of school. But it is also for staff who want to know more about the delegation at the school and get a clearer picture of the leadership."
How was Ledarwebben produced?
"It has been a massive work with information gathering, but thanks to Maria Malmqvist at the communication unit, much of the previous information from CSC Ledarwebb could be reused. It was incredibly grateful and helped us to get through faster."
"The project group includes HR, Finance, Service, as well as the UK and Communication. It has been great fun to gather all the skills and information to develop these pages. As development in the field is constantly taking place, the website will constantly be evolving."
"We have had the pages tested by several faculty members and received good feedback from them. We are pleased to receive more feedback from our managers, of course, so that the pages can continue to be developed and really come into use!"
Questions or comments?
Contact Sarah Kullgren.