Horizon Europe
Horizon Europe is the EU framework programme for research and innovation, for the period 2021–2027. The programme offers a large variety of funding opportunities for research and innovation activities through calls for proposals set out in the Horizon Europe work programmes.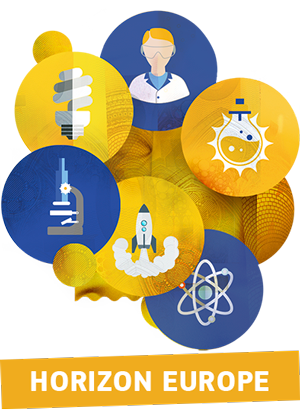 The first programme guide was published in June 2021 och provides an overview of Horizon Europe and details on how to prepare proposals. All work programmes, agreements and templates are available via EU Funding & Tenders portal .
If you want more information about current calls, please contact us at KTH Research Support Office.
Learn more about Horizon Europe on the website of the European Commission .
Strategy for a successful participation in Horizon Europe
In June 2021, KTH President Sigbritt Karlsson decided on the KTH strategy for a successful participation in Horizon Europe with set goals and efforts that will strengthen KTH's ambitions within the programme, Strategi för deltagande i Horisont Europa .
Horizon 2020
KTH was successful in the previous framework programme Horizon 2020 (H2020). During the programme's years 2014-2021, KTH participated in 345 projects to a granted amount of approximately EUR 178,5 million, KTH Horizon 2020 participation (pdf 781 kB) .