Current calls and collaborations on COVID-19
Published May 11, 2020
Here is a list of initiatives to support new research or research collaboration to find solutions to the COVID-19 crisis and its effects on society. This page is not related to the ordinarie activities of Research Support Office - we only provide links to more information, no specific support is involved.
EIT Crisis Response Initative
As part of the EU's collective efforts to tackle the COVID-19 crisis, the EIT has today launched the 'EIT Crisis Response Initiative'.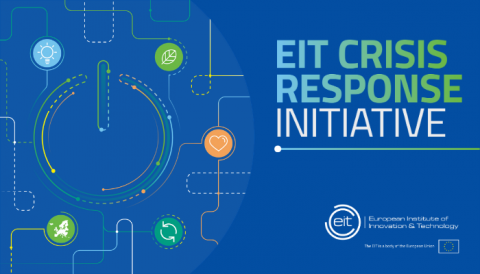 The EIT Governing Board has decided to mobilise EUR 60 million of additional funding to innovators powering high-impact solutions that tackle this unprecedented social and economic challenge. The financing will allow the launch of new innovation projects to address the immediate crisis as part of the 'Pandemic Response Projects', and will support highly innovative start-ups, scale-ups and SMEs crucial to the economy's fast recovery to benefit from additional funding under the 'Venture Support Instrument'.
Read more about the EIT Crisis Response Initative
KTH Research Platforms Call for proposals: Collaboration to tackle the Covid-19 crisis
KTH researchers can now apply for seed-funding to promote innovative solutions. KTH platforms wish to stimulate and speed-up innovative solutions in relation to the covid-19 crisis and/or prevent and mitigate future crises. Short-, medium- and long-term proposals are welcome.

KTH Social group
This KTH Social group enables KTH researchers to share and discuss ideas on how to master COVID-19 crisis. It serves as an open platform to brainstorm ideas and find collaboration partners. It can be also used to communicate concrete needs. This initiative is supported by all of the
Swedish Research Council (VR): Use part of your grant for research related to COVID-19
The spread of the Corona virus shows that we quickly need to obtain more knowledge in this area. For this reason, the Swedish Research Council has decided to offer a time-limited option to use research funding for research relating to Sars-CoV-2 and COVID-19, irrespective of the project idea the funds were awarded for at the start. The research shall be conducted as from 1 April to 31 July 2020 at the latest.
FORMAS: Secure access to data/research material
We welcome applications within Formas all areas of responsibility (environment, agricultural sciences and spatial planning) when there is an urgent need to secure future access to data (such as research data or collecting samples) or other research material (such as interviews or participatory observations). Deadline for application 31 August 2020 at 2 pm.