Have you noticed the change in contract management at KTH?
Published Sep 27, 2021
We hope that you know that all KTH school now has dedicated persons that can accommodate your initial questions on contracts and agreements. If you have not heard about this yet, this article is about the last year´s process and re-organisation involving the Civil Law and Contracts unit at RSO, led by Malin Koch, and administrative staff. The result is an aligned process on contract management.
The Civil Law and Contracts unit at RSO handles many types of contracts and agreements as well as carries out special assignments for KTH Management. The group of lawyers are few in contrast to the vast volume of legal matters they expedite and there are high expectations to do it fast so that researchers can start their projects and the monetary funds can start to flow.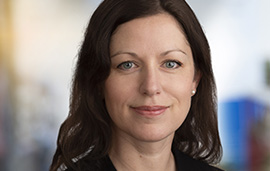 - We saw the need to work in a more structured way and package the flow of incoming emails to stop the long threads and repeating answers to frequently asked questions, says Malin Koch.
- Can you take a look at this? A typical email request but taking a look at versus legally reviewing or negotiating are completely different tasks. Without proper preparations and providing us with the context, information about partners, budget and more, we ended up with very long processes. A local contact that could manage the first line of questions would give better requests forwarded to the lawyers who then could review and recommend.
- At the SCI school there was already a dedicated person handling matters related to contracts. The idea to set up similar functions at all schools was well received and was established in a short time.
Increased competence sharing in the process
- We have had very positive feedback in this new line of working together and those who got involved wanted to learn more. The interest to be able to provide better support to the researchers was high and so we organized a basic education on "negotiating contracts". With this new competence in place, we have managed to relay how to prepare a contract matter and how this speeds up the processing.
- The contract management coordinators at the schools have templates for preparing matters, such as the need to negotiate an agreement or similar. They are also in close dialogue with the administrators at RSO who are used to another type of processing and have started to use a case management system called CASE.
- The CASE system gives us an excellent database on issues related to a research project, which gives us the means to work in a more structured approach. The coordinators input is very important in this sense and we will have access to previous data and can continue building on existing knowledge and experiences.
- Another advantage is that we run less risk that a contract is signed contrary to KTH protocol or that the wrong version of the contract is stored!
Aligning our work as ONE KTH
Everyone involved in the alignment of the contract management work have gained new insights. The exchanges between the schools and Research Support Office and between schools have been good learning experiences.
- We have received praise for how the CASE/EDGE system facilitates the work and how this is a good example of working as ONE KTH. For us in the Civil Law and Contracts unit, the work is less stressful and better structured. When we have a common understanding of the "issue" and all documentations are in place before we review a contract, we can provide better support.
- Now we are continuing with other legal matters such as models for collaborations and contracts related to these as well as on conflicts of interest in research projects, which also needs to be clarified and handled in a coherent way. There is always more to be done but now we know how to do it together, concludes Malin Koch.
Link to information about Contract Management and adresses to all school coordinators