KTH Horizon Europe Week 12-16 October 2020
Published Jun 25, 2020
The KTH Horizon Europe week will feature interactive sessions and information seminars on the details of the upcoming EU Horizon Europe research and innovation programme opening in 2021 with first calls preliminary scheduled in December 2020.
An overview of the agenda: (full program details here KTH Horizon Europe week )
Updates on the new R&I programme with opportunities both for individual and collaboration projects: ERC, MSCA; clusters, missions and European partnerships; EIC and EIT
Training sessions on proposal writing including cross-cutting issues, non-scientific activities and successful proposal formulations / terminology
Network with KTH strategic partnerships interested in increased collaboration at EU level
Survey for all KTH stakeholders to engage in the co-design of the KTH strategy for Horizon Europe participation
Speakers include KTH Vice Presidents for Research, Sustainabiliy, Digitalisation, National Contact Points (NCPs) from Vinnova, experienced KTH researchers, Horizon 2020 evaluators and RSO research funding advisors.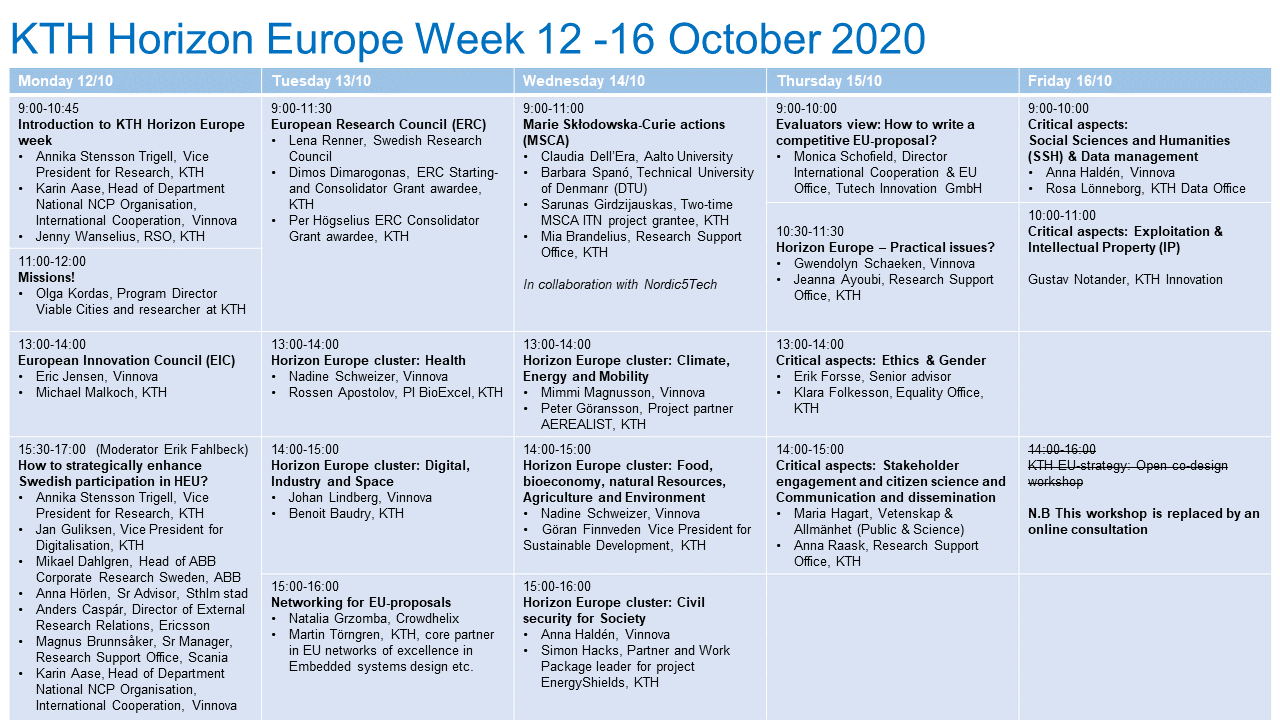 The event is organized by Research Support Office and will take place at Open Lab (and online) on 12-16 October 2020. Registration to all sessions via KTH Form.
Contact Anna Raask (araask@kth.se) for further information.