Intercept your extension
There are several options for intercept your extension so you can provide the right information to the caller and searcher.
We have gathered everything and hope you find the way that works best for you.
By phone:
Intercept app
Open webpage www.lan.kth.se/mobile/ from your mobilephone. You must log in with your kth.se account, you only need to log in the first time you go to the page. The app is in the form of a webpage that you can either use as it is or add it to the home screen on iPhone and some Android phones. Recommendation is to add it to the home screen, as it then behaves like a regular app.
Besides intercept, you can also apply för KTH employees.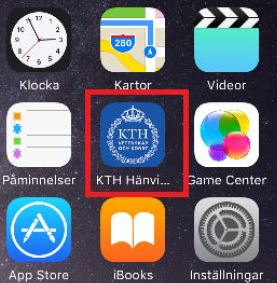 The number you sign into the app is the extension you are registered with in KTH´s switchboard, if it´s not right please contact teleservice@kth.se
Interceptcodes
You can also dial the interceptcodes directly from your fixed extension and from your mobile extension (after you dial 360 and received a dial tone).
By computer:
Office web
You can manage your intercepts and include future and scheduled activities. You can also search for colleagues, manage your voicemail and more.
Login page hanvisning.admin.kth.se
Create account www.lan.kth.se/hanvisning
You manage your intercepts under tab "activites" in office web

Calendar Connection
Calendar connection means that when you make a reservation in Outlook and your extension closes for the specified time.
Please contact Teleservice to activate the service teleservice@kth.se and you will recieve a guide from us