Turning down the volume: Noise and its impact in urban environments
Time: Tue 2022-05-31 08.30 - 09.30
Location: Zoom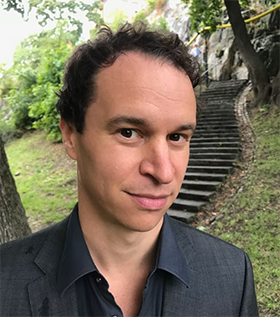 As population grows and concentrates in cities, noise pollution is a major health concern and endangers the quality of our urban environments. People living in noisy neighborhoods risk a range of health problems such as increased blood pressure, cardiovascular disease, depression, nervousness, anxiety, and mood swings.
Addressing this issue of noise exposure however requires refined evaluations of noise emission, propagation, and the resulting impact on the exposed population. In this seminar by Romain Rumpler, aspects of this evaluation process will be presented, including perspectives in terms of mixed experimental-numerical approaches. These will be illustrated in connection with applications to last-mile delivery problems.
Romain Rumpler is a researcher at the MWL Laboratory for Sound and Vibration research at KTH, also part of the management team of the Centre for Eco² Vehicle Design (VINNOVA). His research interests revolve around the modelling of material acoustics, structural-acoustics in general, and the assessment of transportation noise.
Register
The registration is closed, contact maldan@kth.se if you wish to be added.