What's the point of 6G?
How is the technology of the future taking shape today? For this semester's last Breakfast Seminar we are taking a look at the possibilities and challenges of 6G.
Time: Tue 2022-12-06 08.30 - 09.30
Location: ITRL, Drottning Kristinas väg 40 & Zoom
Video link: Register for Zoom link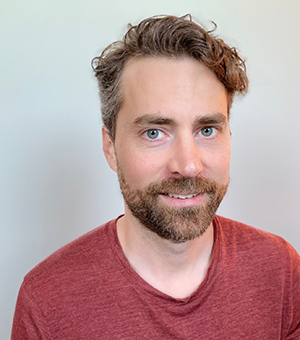 As 5G is being rolled out we already look for the next frontier of communications. Not all that we set out to do with 5G was achieved, and new challenges and requirements keep being added to the list. The world changes, as is our technical abilities. To find the direction we are working with new scenarios for the technology needs of the 2030's, which can give us part of the story. But predicting the future is tough and sometimes the best we can do is to add new capabilities that we believe in without exactly seeing the use case. The point of 6G is in any case that we start from the needs and work our way down to new technology.
Gustav Wikström is a Research Manager and 6G Technology Leader at Ericsson Research, based in Kista. After receiving his PhD in Astroparticle Physics 2009 (Stockholm U.) and post-doc studies in Geneva, he joined Ericsson in 2011, where he has worked with standardization of WLAN, 4G, and 5G, network performance simulations, and concept development. Since 2020 he has focused on 6G research and leads a team of experts formulating the vision and systemizing the future network. Outside Ericsson, Gustav is chairing the 6G-IA subgroup on Societal Needs and Value Creation, and is part of the Hexa-X and Hexa-X-II European research projects on 6G. He holds 26 active patents.
Registration
The registration is closed. Contact maldan@kth.se if you wish to be added.