Contract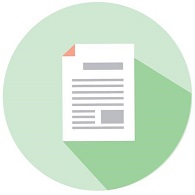 KTH Legal Department
The Legal Department provides support for University Administration and KTH Schools in Legal Affairs. The Department prepares, reviews and negotiates agreements between KTH and companies, organisations and authorities. According to the KTH delegation, all agreements on research collaboration must be reviewed by the Legal Department. The legal department is best contacted by email avtal@kth.se
What to consider before establishing an agreement and what to submit to KTH Legal Department (only in Swedish)
KTH Research Office
Research Office coordinates the external research funding at KTH. The department supports KTH researchers in applying for external funding and the implementation of research projects. KTH Research Office also supports strategic research initiatives at KTH, e.g. the Research Platforms, Centra and EIT-KICs, and is responsible for research intelligence activities. It is the contact point for universities, industry and the public sector looking for research cooperation with KTH.
All agreements created in consultation with the Research Office are always subject to legal review by the Legal Department.
To the KTH Research Office webpage
Please note that you should always involve Research Office and Legal Department as early as possible in the process!
SCI School Contact for Contract management