Societal impacts of self-driving technology – learnings from four years of study
Time: Tue 2022-10-11 08.30 - 09.30
Location: Zoom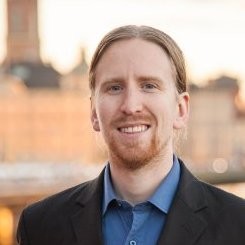 During the last decade, self-driving technology have emerged as a possible future for our transport system. The reasoning is clear – you don't have to drive during tedious commutes – or transport companies could make substantial savings if they can exclude the driver from the equation. But other than that, which areas might be impacted? Which impacts on infrastructure, noise and cybersecurity has the research community identified so far? In our first breakfast seminar of this autumn, Erik Almlöf explores the subject, based on his licentiate thesis which he defended in June.
Erik Almlöf is a PhD student at ITRL, focusing on self-driving technology societal impacts. He has a master in Sociotechnical Systems Engineering from Uppsala University and has ten years of experience from the private and public sector.
We will also be joined by moderator Jens Hagman.
Register
This form is closed. Contact maldan@kth.se if you wish to be added.