Export My Schedule to Outlook in Windows
Follow this guide to add My Schedule and calendar in Microsoft Outlook för computers with Windows OS.
Log on to your Personal menu.

Click on Subscriptions.
For each group in you want to syncronize the calendar, set In my calendar to Yes.

Then click Save to save the settings.
If you can not find the right scedule or calendar in your list you can do a search in the search field at the top of the page. You can also subscribe to courses you dom not participate in. Just visit the courseweb or the scedule for that course and choose to subscribe.
Make sure that you in your subscription settings have chosen Yes for In my calendar as described above.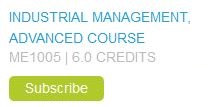 Click Export schedule.

A link to your exported schedule will be created.
Copy this link.
Open Microsoft Outlook and choose Calendar tab. Right click on My calendars or Other Calendars and choose Add Calendar and after that choose From Internet.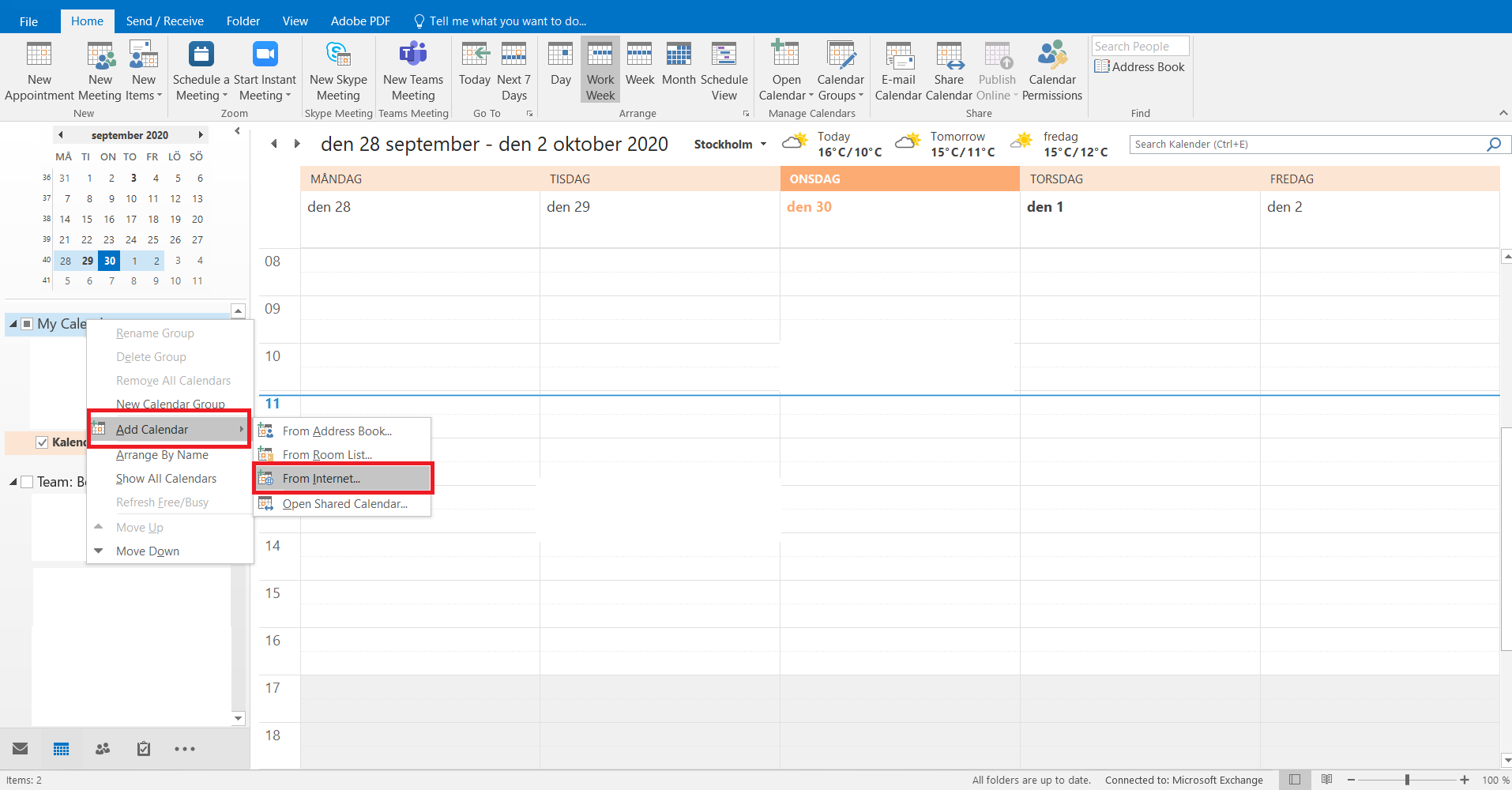 Paste the link you copied before and click OK.

Click Yes to add the calendar.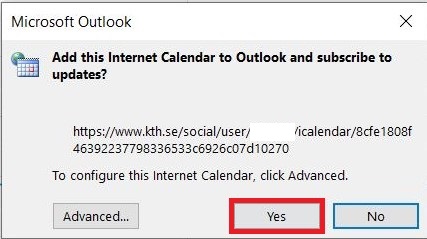 Now your calendar will be visible in Outlook.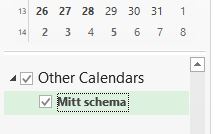 You only have to do this once. When you add additional schedules or calendars they will automatically show in the calendar. Outlook synchronises the calendar once every hour.