Create a new study plan - Principal supervisor
It is you as the principal supervisor who takes the first step in creating a new study plan for the doctoral student.
Please note: the assistant supervisor should not create the first study plan, since the person who does this is automatically assigned the role of principal supervisor in the study plan.
1) Log in to the ISP system
2) In the left menu, click Study Plans
3) Click Create Study Plan to initiate a new study plan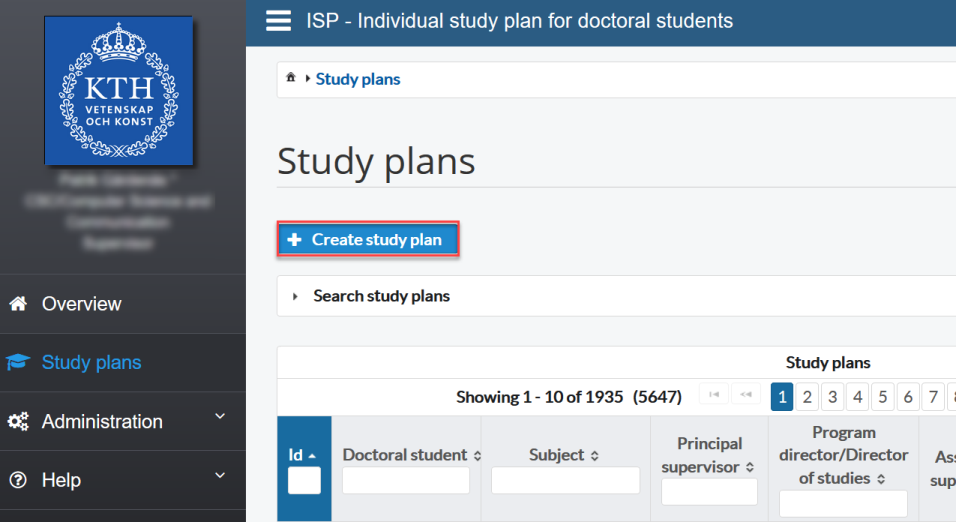 You can search by civic registration number, first or last name.
4) Click Search to bring up the doctoral student (s)


5) Click Select for the doctoral student for whom you want to create the study plan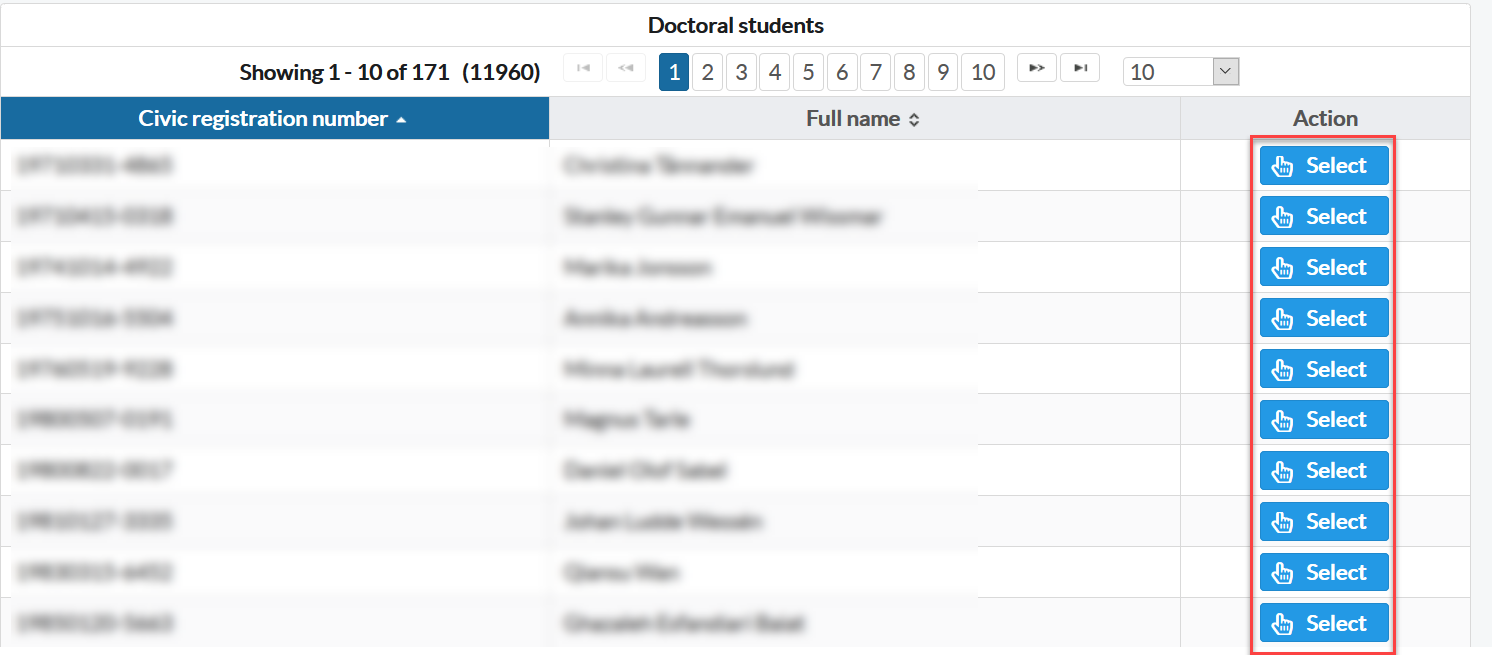 6) Make sure the information is correct and click Create Study Plan to initiate a new study plan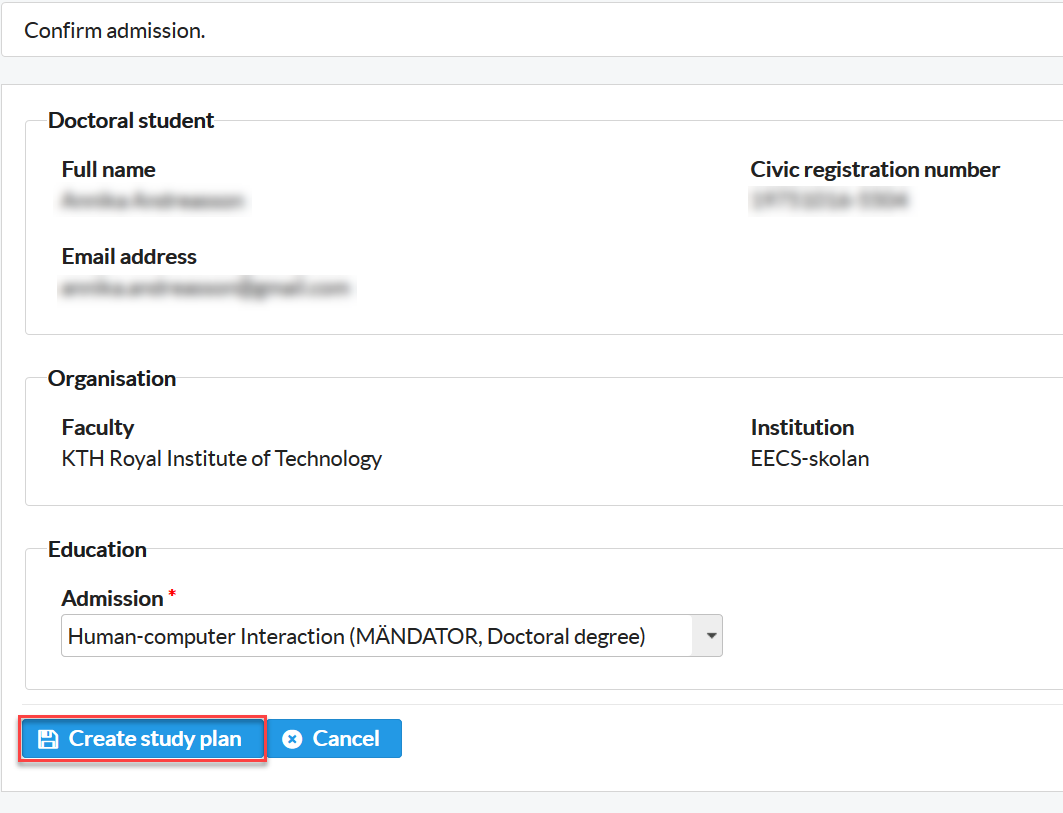 Now the study plan is created and opened in front of you. From now on, the study plan is available for you as the principal supervisor and your doctoral student to edit. The doctoral student is informed by an automatic e-mail that the study plan is created and accessible. As the principal supervisor, you do not need to do anything further for your doctoral student to have access to the study plan.

7) Click Edit to review and enter information on the respective menu.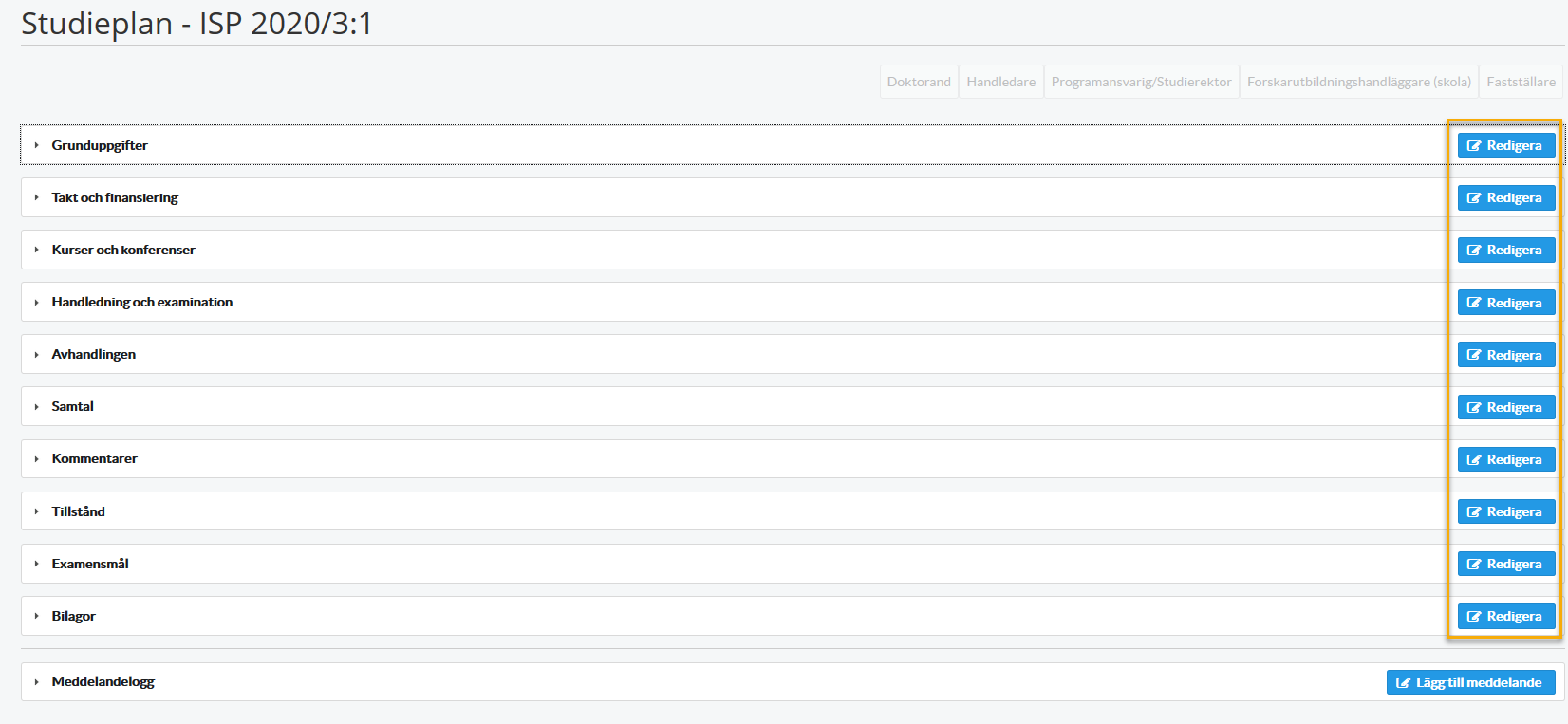 8) When you have finished editing, click Save at the bottom of the section.
All sections (Basic information, Rate of study and Student finance etc.) have their own Save button - so you only need to save where you have edited something.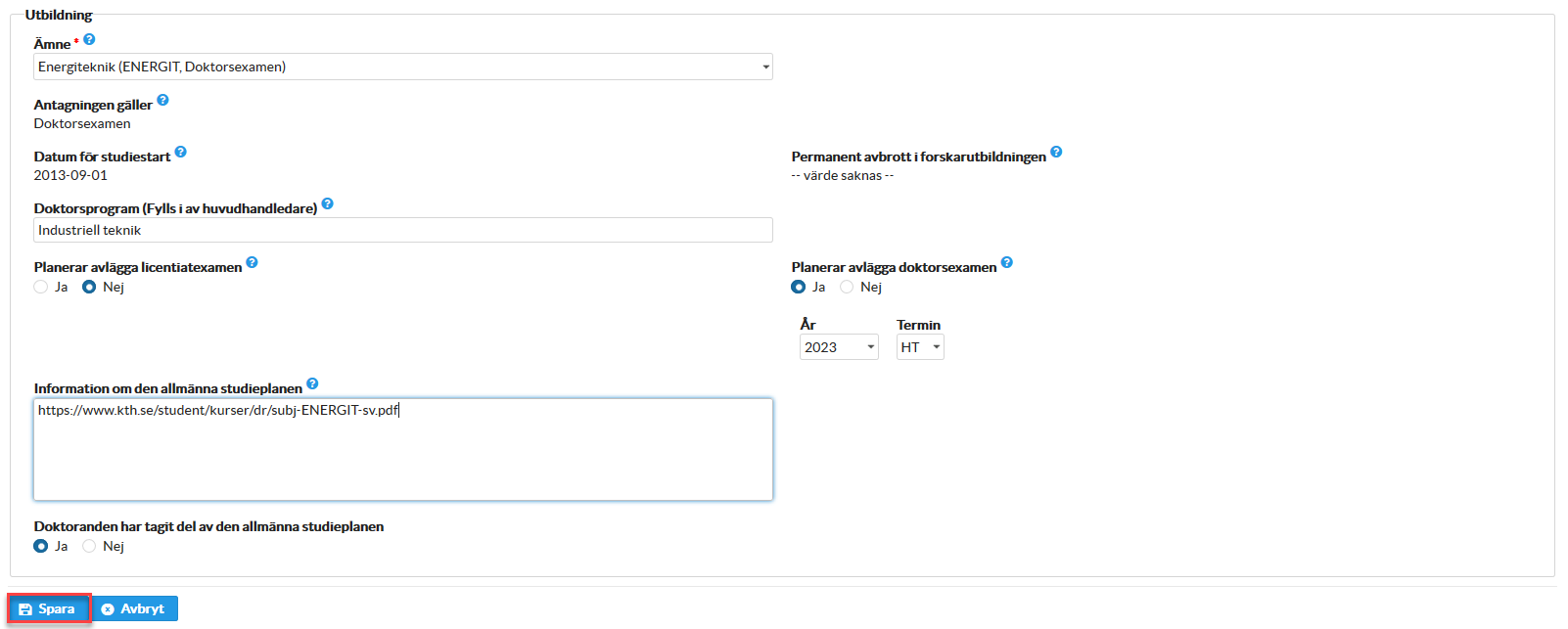 The syllabus is now in the status Created and is available for both the principal supervisor and the doctoral student to edit until the doctoral student presses the Approve button, and the study plan enters the approval process.

Please note that the doctoral student makes the first approval after creating the study plan.

The principal supervisor then sends the study plan to the programme director / director of studies for approval.