KTH Researchers Gear Up for Upcoming Forskar Grand Prix
Published Sep 26, 2023
In the Forskar Grand Prix, aspiring young researchers vie to convey their research in the most accessible and compelling manner within four minutes while facing scrutiny from a jury.
Forskar Grand Prix is Sweden's largest competition in presentation techniques for researchers. Two contestants from KTH will participate in the semi-final on September 29th at AlbaNova. They are Maria Chloi Katrougkalou and Nelson Sommerfeldt .
Why is communication important for you?
Maria Chloi Katrougkalou: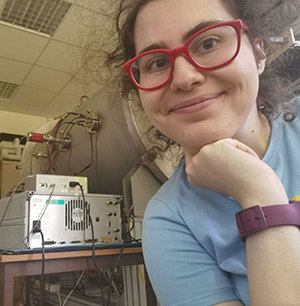 "In the scientific community, if we don't effectively communicate, then science and society cannot go forward. For example, Christian Hülsmeyer invented radars in 1904 but was overlooked until radars were rediscovered almost 40 years later. We can only imagine the impact that would have had in World War 1. For the general public, scientific communication allows us to understand that science is for everyone, contributes to our ability to make informed decisions and enhances our worldview.
Nelson Sommerfeldt:
"There is a saying that "if you don't publish, it didn't happen." But even if you do publish, and no one understands your message, then the result is the same. For our work to have an impact, especially those working on issues relevant to the public at large, we need to understand how to reach them.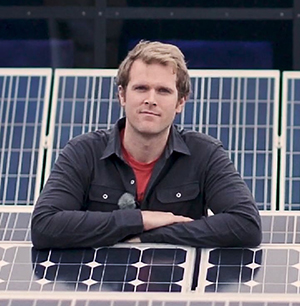 Who inspires you when it comes to research communication?
Maria Chloi Katrougkalou:
"There is a former professor of mine, Prof. Thierry Dudok de Witt, along with the members of a student outreach association called Astrojeunes in France, with whom I had the pleasure of collaborating as a master's student. I greatly admire the efforts of those PhD and master students who kept actively reaching out to schools for collaborations and organising science summer camps for kids.
Nelson Sommerfeldt:
"It's kind of cheating to say Hans Rosling, but his use of animated data is so inspiring. But I'm also intrigued by the new wave of researchers using podcasts or YouTube channels to build huge audiences for their outreach.
What methods have you found most successful?
Maria Chloi Katrougkalou:
" What I find useful when addressing an audience is also the most difficult thing to master. You should not overload the listeners with information, but you should not oversimplify what you are trying to convey. Additionally, try to relate your science to shared experiences and make the public engage with you if possible.
Nelson Sommerfeldt:
" Well…it seems that saying something controversial helps. I say that because we had a KTH article go viral last autumn about energy prices and solar cells that seemed to be in the right place at the right time to spark a discussion. But my next move is to try doing project updates via video and move away from text a bit to be more accessible and sharable.
What are your biggest mistakes, and what lessons you have learnt from them?
Maria Chloi Katrougkalou:
" One of the biggest mistakes I still make is not being able to judge the level of background information I need to give to explain a concept, as it greatly changes depending on who I am addressing. A way to address that is by having two-way communication with the target group.
Nelson Sommerfeldt:
" I had a case where I was presenting to hotel managers and showing them a rather advanced investment analysis. In the end, the first comment was, "Why should we care about this? Isn't this for the energy companies?" That was a sharp learning moment in that we can't only tune our language or messaging, but we also need to adjust the content for the audience and meet them where they are.
Told to: Marianne Norén