New structure for KTH's management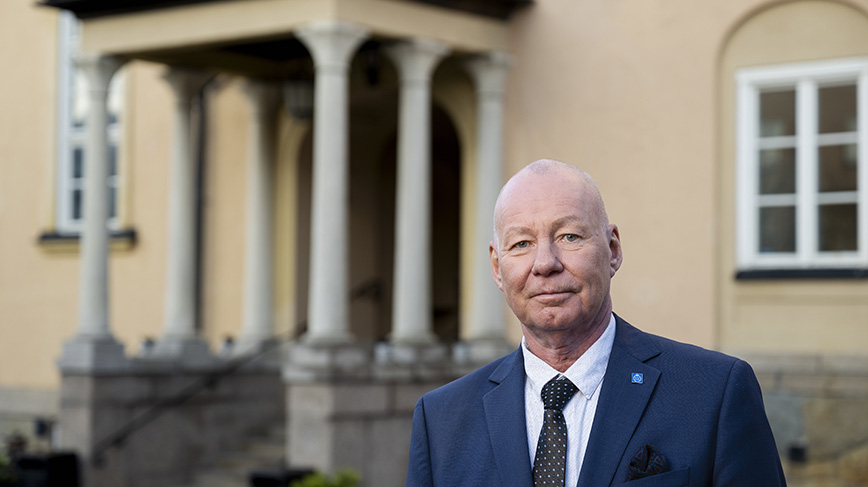 Published Feb 01, 2023
Two months into his new role as President, Anders Söderholm has formulated some new principles for the university management's work.
"It has been an enjoyable, inspiring time, and I can see that a lot is going on in the organisation. We will obviously consider this as we develop KTH."
Establishing a coherent management with a clear mandate and responsibility comes first.
"I want an organisation where matters are dealt with as close to the operation as possible, and where there's a clear division of roles between managers on different levels, and between the line and the faculty. We should have a management that can trust the individual judgement and responsibility of each manager and co-worker, so that we can simultaneously reduce complexity in the organisation."
The idea is that this will give the management greater scope and put it in a better position to build KTH's future. This in turn will entail some changes to the management structure.
A Management Group
Firstly there will be a Management Group for KTH comprising the President, Deputy President, Heads of School, the University Director and Deputy Director, and a representative of the Student Union, and in addition the number of Vice Presidents will decrease from six to two.
"KTH has established the President's role based on the development plan and its four basic principles: sustainable development, gender equality, digitalisation and internationalisation. This has served us very well and has had a significant impact with KTH progressing markedly in these areas. But it is now time for a new development plan starting from 2024, and therefore also time for the next stage in terms of our organisation."
Therefore, Söderholm is now opting to modify the Vice Presidency structure as well.
"All the VPs have made a huge contribution to KTH's impact in each area.
The plan is to have a new VP for Research in place during the spring. The task of VP for Global Relations will be extended.
Another area for reform is the collegiate organisation, which is a high priority for Söderholm:
"There's also a need to clarify the forms for collegiate influence and responsibility. The aim is to get started soon with a special investigation looking at the formation of the collegiate organisation."
What will happen to the four areas that are no longer represented by a Vice President?
"Well, it certainly doesn't mean that these issues will not be a priority at all levels, or not from the management's side at least. The areas are also well integrated into our operation in different ways, thanks to the work that's been done to date," says Söderholm, and explains:
"Sustainable development is in our genes and is now firmly integrated into research and education, the gender equality work is clearly structured, awareness has increased and there are many networks, digitalisation exists in a raft of different projects and initiatives, and the future of education is well under development."
There will also be a few new forms for meetings in the new organisation. For instance there will be a Managers' Forum twice a year, and a Faculty Breakfast also twice a year.
"These new forums are intended to establish context, solidarity and an understanding of each other's reality in order to see what we can do together to take KTH into the future," says Söderholm.
Text: Jill Klackenberg
Photo: Mikel Sjöberg