New vision shows the way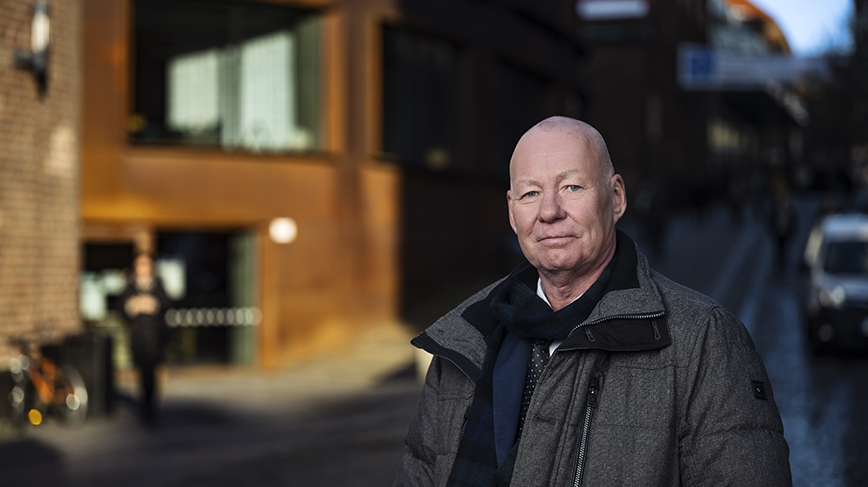 Published Nov 08, 2023
Who we are and who we want to be. This is how President Anders Söderholm sums up the new goal and vision document for KTH's development over the next five years 2024-2028.
"It is a compass showing way and direction, but also forming a basis for our operational plans, our operational development and a starting point for further dialogue about what needs to be developed and improved," says Anders Söderholm.
The document has been prepared by a working group of people from the management office and the communications department, and has been widely disseminated throughout the organisation in several rounds to ensure a high level of participation.The document, which is just over two pages long, contains KTH's vision and overall goals for KTH's education, research, work environment and study environment as well as efficient and sustainable use of resources.
" A document of this type is not better because it is longer but is to some extent generic - that is, it is about our mission in research and education and how it should be developedWe should focus on our everyday activities and in the in-depth documents that relate to the respective parts of KTH," says Anders Söderholm.
The idea is that the goals and vision will trickle down and become concrete change initiatives at the schools and in operational support.
"I imagine that the vision and goals are a starting point for discussing what is really important for departments and schools in terms of efforts to improve the quality of all our activities."
The vision states, among other things, that KTH shapes the future through education, research and innovation, addresses the global societal challenges and enables a sustainable and equal society in a global perspective. How important is such a vision internationally?
"It can benefit us and attract more international students and collaborations by showing high ambitions.
How do you ensure that the vision is not just beautiful words on paper?
"This is the start and the starting point that you should be able to return to, where our change for the future is linked to our daily activities."
On 22 November, KTH's University Board will decide on KTH's vision and overall goals.
Text: Jill Klackenberg