Adjustable fume cupboard installed at CBH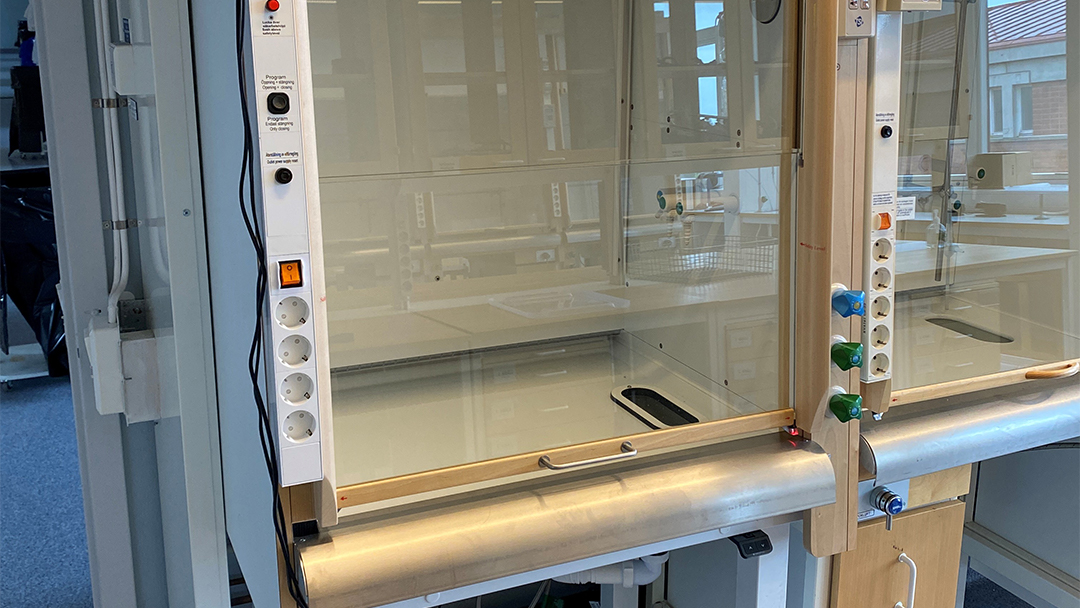 Published Jun 09, 2021
For a couple of weeks now, there has been a height-adjustable fume cupboard at the CBH School. It is part of the school's investment in a more inclusive study environment. Infrastructure manager Daniel Tavast tells more.
Why did the school buy the cupboard?
"We have purchased the height-adjustable fume cupboard as part of the work with accessibility adaptation that is going on at the school. The course lab at Teknikringen 48-50 will now be more accessible for students with mobility impairments now that the height of one of the fume cupboards can be adjusted as needed," says Daniel Tavast.
How is it intended to be used?
"Primarily, it should make it easier for students with mobility impairments to physically perform laboratory work. In addition, we will evaluate how accessibility in the lab environment can be improved."
What difficulties have existed before?
"Previously, the students had to adapt to be able to perform all tasks in the lab. In some cases, they have only been able to watch when someone else does the work."
Read more about the CBH School's investment in a more inclusive study environment