Royal visit at CBH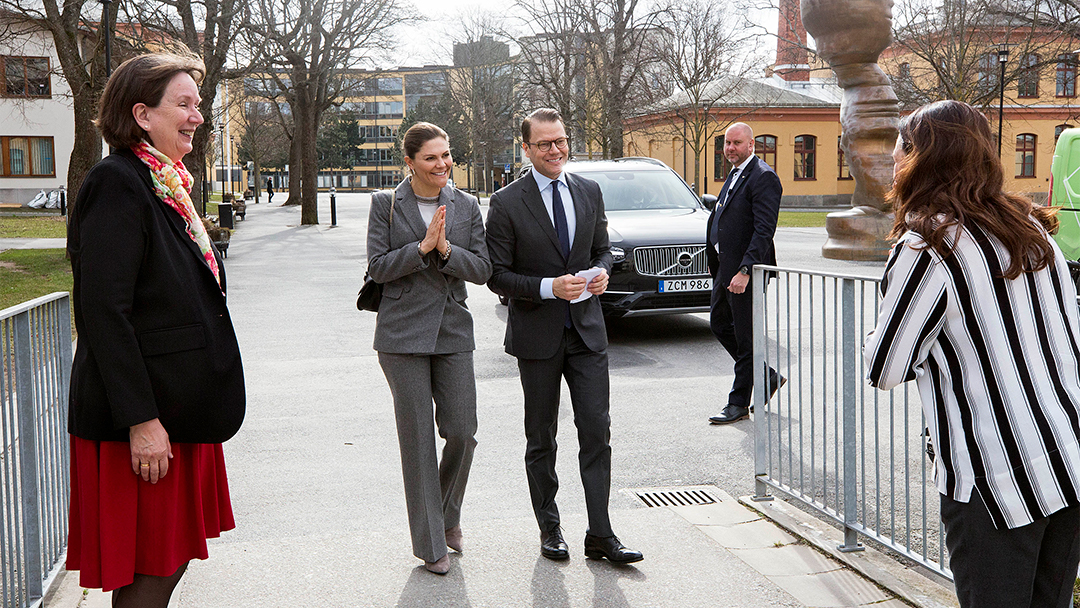 Published Mar 26, 2020
The CBH School received royal visitors in the form of Crown Princess Victoria and Prince Daniel last week. They met with Professor Sophia Hober, one of the KTH researchers who is currently developing a new test method for covid-19.
Sophia Hober, professor of molecular biotechnology at CBH, is the project leader for the development of an effective so-called serological method to ensure whether individuals have had the disease covid-19. Last Wednesday, Crown princess Victoria and Prince Daniel visited KTH to learn more about the research.
Klick here to see a video of the event
The researchers work has been noted in several Swedish newspapers and Swedish public service did an interview with Sophia last week, on how the research is progressing.
"We are developing a new method to analyze to see if patients and people have been affected by the coronavirus. We have the instruments in place. After all, we can run 7,000 patients in one week," Sophia Hober says to SVT.
See the entire feature on svt.se and read more about the research project: