Mikael about a new car pool at CBH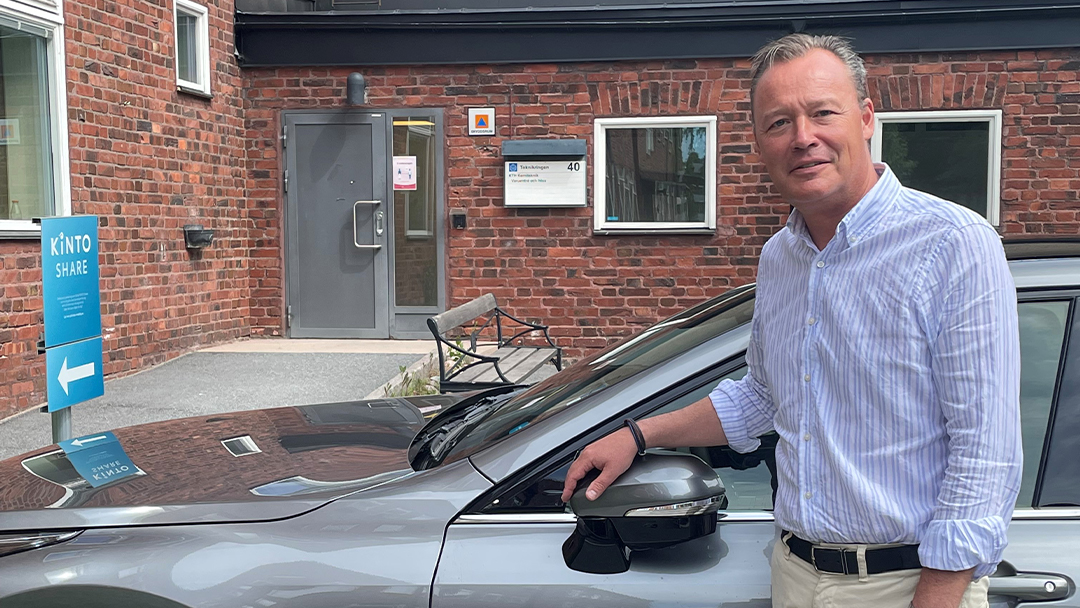 Published Jun 17, 2021
Head of School Mikael Lindström writes that there are now five hydrogen cars on the KTH Campus that the CBH School's staff can use, both for work and privately.
Sometimes things happen quickly at KTH and those of you who visit Teknikringen 42, where the Department of Chemical Engineering is located, can now see five of Toyota's latest hydrogen cars. With the help of Professor Göran Lindberg, the CBH School began a discussion with Toyota in the spring, about the possibility of setting up some pool cars that run on hydrogen.
The idea is that our staff can use them both privately and for work. The cars are available to anyone who downloads the KINTO app, where you can easily switch between booking trips for private use or in the service. The cars currently need to be left at the place where the car is picked up, but we will review the need to be able to use the cars on CBH's various campuses. We will also be able to demonstrate the fuel cell technology for our students and involve them in degree projects with Toyota. We believe that this can be a very good start to a long-term collaboration between CBH, KTH and Toyota.
Mikael