Future Education at the School of Engineering Sciences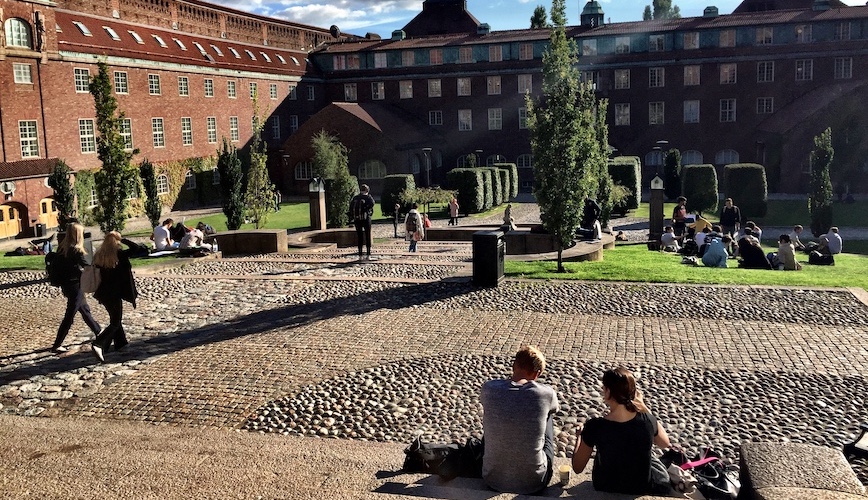 Published Dec 16, 2022
During the past year, work on the development programme Future Education at KTH has been discussed at various levels, for example, at the SCI school's faculty breakfast and within the school faculty assembly. Discussions are currently underway among KTH's directors of first and second cycles studies on how to plan and carry out the development programme. The development programme is based on the 13 principles of the framework for Future Education at KTH that KTH's President decided on June 14, 2022 . The purpose of the development programme is that KTH continues to be an attractive university educating engineers who contribute to positive development in a changing world.
At the SCI school, the director and vice directors of first and second cycles studies are currently planning how the development work will be organized and communicated over the coming years. The work will involve the head of school, heads of department, program directors, directors of studies, teachers, and education administrators. The 13 principles provide a structure for the development work at the SCI school which must:
be inclusive.
show respect for the employees' professionalism and work environment.
support employees' initiatives and development work.
be based on proven experience and research, within and outside KTH.
Depending on the activity and role, different employees can work with different principles at educational program level or course level. The school does not intend to set any numerical targets regarding, e.g., types of learning activities and forms of examination, as the documented and proven experience of educational transformations at other universities shows that such a methodology does not lead to deep change.
The first steps at the SCI school will be a broad inventory of ongoing and recently implemented development work as well as current state analyses of educational programs. The framework of the 13 principles can be used to give structure to the inventory and current state analysis. A desired new situation for an educational program can then be formulated in collegial collaboration to create a shared vision that includes the level of ambition and scope of the development work. Development work is not linear, but an iterative and unpredictable process in which we learn from our mistakes.
Development work at the school will be long-term work - the time perspective of successful development at other institutions of higher education has been five to eight years. This is in line with the time perspective of the framework. The educational development will be carried out at different levels in the coming years. We look forward to a constructive collaboration in a good working environment.
The management at the School of Engineering Sciences