Review of KTH's campus
KTH is conducting a review of its five campuses. It will lead to improvement proposals to develop KTH's operations in research and education at the same time as the costs for premises are reviewed.
In 2021, a campus investigation was carried out as part of the deputy president's overall review of operations at KTH's five campuses. It was presented at the end of March 2023 and contains five possible scenarios. The five scenarios are:
Continue as today at all campuses but concentrate operations and cancel premises if possible
Move operations in Södertälje to the KTH Campus and, to a certain extent, to KTH Flemingsberg
Move operations at KTH Kista to the KTH Campus
Move both the Kista and Södertälje campuses to the KTH Campus
Additional scenarios that may emerge during the process of the work
At the end of May 2023, two SWOT analyzes were presented that show advantages and disadvantages as well as opportunities and risks that may arise in connection with a move. They are based on scenarios 2 and 3 above.
Read the interviews with the deputy president, who is the overall responsible for the campus review, and the heads of school who led the work on the SWOT analyses. See also Questions and answers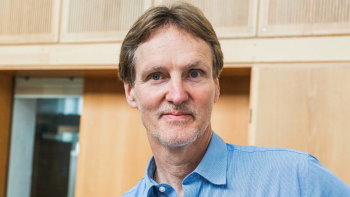 An in-depth analysis is now to be undertaken and be ready by September 30 at the latest. Following that, the president and management team will produce documentation for the university board, that can be used as a basis for a decision later this autumn (preliminary date is November 22).
See the timetable .
News about the review of KTH's campus