From plan to action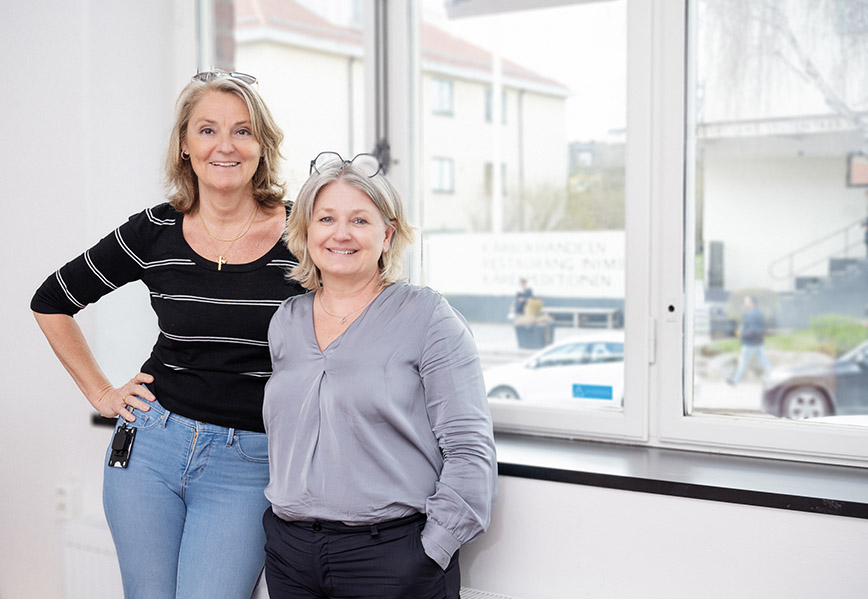 Published May 11, 2023
Education support has four priority sub-areas in the action plan for the merger project. These areas have been firmly anchored, and it is time for the actual development work to begin.
The priority sub-areas are:
handling incoming and outgoing students,
examination administration,
assessment of master's qualification, and
administration of doctoral students.
"We identified these four areas for development early on, at a day-long workshop with education support managers and staff from the schools, the Education Office at VS and the Management Office," says Helene Rune, Head of Administration at the School of Engineering Sciences (SCI).
Staff in education administration and the faculty then contributed information on what needs to be developed in each area in practical terms. Katarina Jonsson Berglund, Head of Department Educational Support (EDO), stresses that new priorities and reprioritisation may be needed further down the line.
"Work on the Future Education programme, along with other ongoing projects and inquiries, affects what kind of administration support KTH needs moving forward. We, therefore, need to be amenable and flexible as regards what's needed in the future."
Jonsson Berglund adds that representatives of Future Education at KTH and the Head of Department Advisory Board fully support the development areas outlined in the action plan.
"One clear message from the Head of Department Advisory Board was not to change anything that already works well in administration," says Rune.
Coordinate and streamline for equal support
Efforts are currently underway to define a joint, coordinated process for booking exam invigilators and the administrative procedure before and during exam periods. A pilot project is being prepared involving Employees from all schools.
"KTH can save a lot of money now that we've developed more efficient procedures for exam administration. The new system will also ensure invigilators are no longer overbooked or double booked," says Rune.
Jonsson Berglund mentions the ongoing efforts in assessing master's qualifications.
"We're now coordinating support here to ensure it's equal among the schools. And alongside the future of education programme, a project is underway for data-led qualification assessment."
In the administration of doctoral students too, there is a need to standardise routines and support and to produce templates.
"Our work with doctoral students needs to be quality assured, and we need to work with standardised orientation of these students from school to school," says Jonsson Berglund.
The administration of educational affairs is largely governed by laws and regulations. Katarina Jonsson Berglund and Helene Rune both say that there is a high degree of understanding at KTH that efforts to ensure education admin processes are legally secure needs to be a top priority in the merger process.
Text: Marianne Norén