Summary report
The results of the latest research assessment exercise, RAE 2021, has been formalised in a KTH official summary report. The report describes the findings from the twelve expert reports that was included in this evaluation.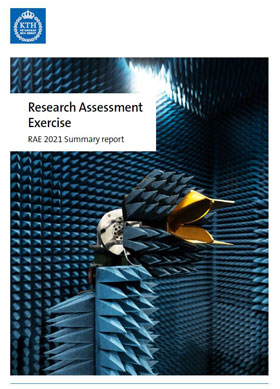 The final report summarises the expert statements, and describes the overall recommendation and comments on KTH's research and the connected support functions.
Annika Stensson Trigell, Professor and Vice President of research and Erik Fahlbeck, Senior Adviser wrote the report.
Download the report (pdf 2.6 MB)
Interview with Annika Stensson Trigell about the results