All you need to know about the speech synthesis Tortalk
Open lunch lecture with Moa-Lisa Björk from KTH Library.
Time: Tue 2020-09-22 12.15 - 13.00
Location: Zoom
Participating: Moa-Lisa Björk, KTH Library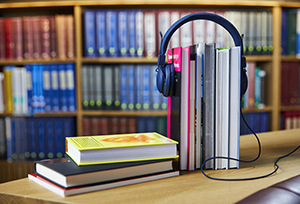 Everyone at KTH has free access to Tortalk, but what exactly is a speech synthesis and how can it be used for studies? Tortalk is a great aid for those with reading and writing difficulties, but also for everyone else.
This seminar will be held in both English and Swedish.
Swedish: 12.15–12.35
English: 12.40–13.00
Welcome!