Meet Anders Söderholm, proposed as new President of KTH
All staff and students at KTH Royal Institute of Technology are hereby invited to attend a presentation and participate in the hearing* of the proposed new president of KTH, Anders Söderholm
Time: Thu 2022-05-12 09.00 - 10.00
Location: F1 Alfvénsalen med plats för 450 deltagare.
Video link: Streaming av presentation och hörande av Anders Söderholm den 12 maj kl 9-10
Language: Swedish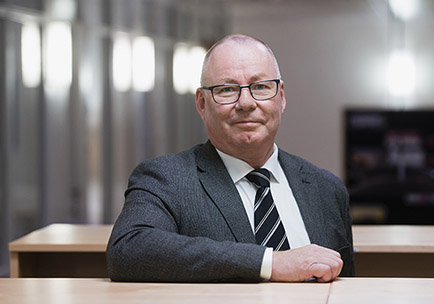 The event will also be streamed, so if you are unable to attend in person you can participate remotely or catch up with the consultation later. The recording of the stream will be subtitled in English and Swedish.
The meeting will begin with a presentation by the presidential candidate of his vision for the assignment. There will then be an opportunity to ask questions. You are also welcome to submit questions in advance to rektorsrekrytering@kth.se . The deadline for submitting questions is 9 May. Questions may be submitted in Swedish or English. The presentation and hearing will be held in Swedish.
The proposal for a new president is based on the , which KTH staff and students were offered the opportunity to contribute to during autumn 2021. If you would like to learn more , you can find information here.
We look forward to seeing you,
Pia Sandvik
Chair of the Nomination Committee for the recruitment of a new president
*Pursuant to Sections 8–13 of Chapter 2 of the Swedish Higher Education Ordinance (SFS 1993:100) (in Swedish) and Sections 12 and 12.2 of KTH's procedural regulations (in Swedish) .