KTH is not meeting its sustainability goals
Published Mar 16, 2023
KTH, which has adopted a set of general sustainability goals, reports its environmental management initiatives each year to the Swedish Environmental Protection Agency. A new follow-up, conducted by KTH's Sustainability Office, on the sub-goal for Travel and transport shows that employee air travel has been on the rise.
At the start of 2021, KTH's former President laid down the university's general sustainability goals for 2021–2025. One of the goals was for the environmental impact from KTH's business travel, measured in terms of annual man hours, to decline by 25 per cent in 2022 relative to the prior year.
However, the follow-up now shows that the environmental impact of business travel (defined to include plane, car, rail and bus travel) has risen by approx. 11 per cent per full-time employee. The 2022 follow-up demonstrated that 99 per cent of CO2 emissions from business trips is caused by air travel. Compared to 2019, CO2 emissions from business flights, in terms of annual man hours, have risen by 6.4 per cent.
Academic liberties affect travel behaviour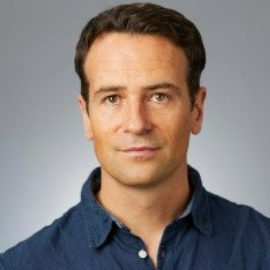 The methodology (called the "CERO model") developed by KTH Adjunct Professor Markus Robért has enabled hundreds of organisations to formulate environmental goals for their travel. The model is now being applied at KTH, but in Mr Robért's opinion, the fact that air travel and global research collaboration are such an integral part of the research culture makes this a major challenge. This is further compounded by the climate of academic freedom, which often allows researchers to have an unlimited project budget when it comes to air travel.
"An 80-20 principle is in effect, where around 20 per cent of the researchers account for 80 per cent of the emissions at KTH. In some departments, where global networking is often based on merit and regarded as a perk, researchers travel as much as salespeople at a multinational corporation. The environmental goals are in place, but if KTH is to achieve them, clear leadership is called for. A more transparent system allowing faculty and department heads as well as individual researchers to follow up and ensure that the goals are met on an organisational level is also required," opines Mr Robért.
The research culture needs to be challenged
The professor feels that more detailed follow-up and feedback are needed to enable KTH researchers to reflect on the ways in which air travel could be reduced without any negative impact on research. The traditionally travel-intensive research culture needs to be challenged by innovative new ideas from the researchers themselves. They are, after all, the ones who are most familiar with their respective situations.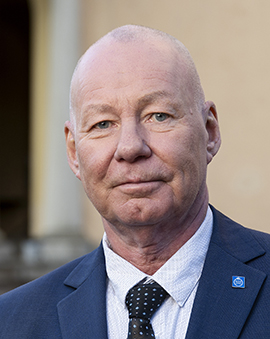 "KTH's numerous distinguished researchers and international collaborations and extensive international financing in many ways precipitate the need for travel. Following the pandemic, this need perhaps became even more apparent," says KTH's President Anders Söderholm, adding:
"But it's obvious that we need to work on reducing our carbon footprint, and I believe what Markus is suggesting – in the form of continuous information flow and feedback – can raise awareness about business travel and make our employees more responsible travellers. Our travel policy is already restrictive when it comes to the choice of a means of transport, but we may also need to review how other policy instruments can be strengthened to help cut back on business travel."
Text: Peter Ardell