Model for greater collegiate influence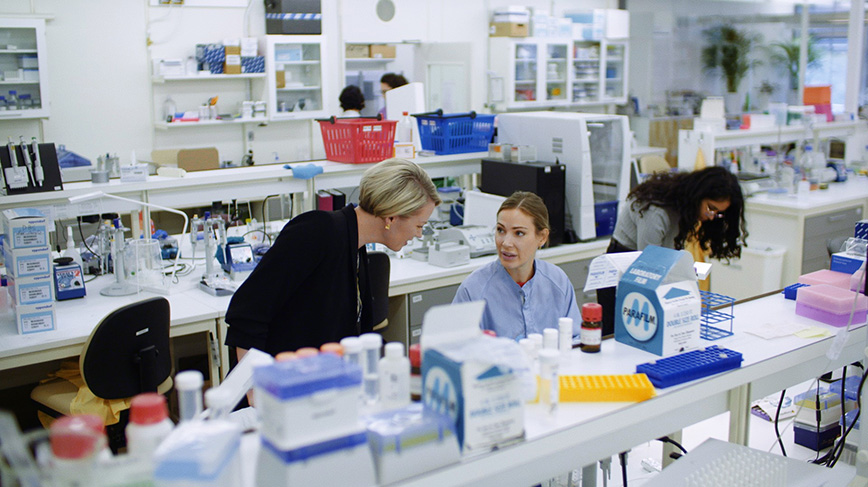 Published May 23, 2023
"We now have a well-developed model that lays a good foundation for increasing collegiate influence and responsibility."
So says Anders Söderholm, President of KTH, about the report on collegiate influence and decision-making at KTH, which came out on 15 May.
Behind the report and its underlying inquiry is Professor Emeritus Gunnar Svedberg, who has far-reaching experience of the sector and many years' experience at KTH. In February he was tasked by the President to review pivotal issues relating to collegiate influence and decision-making at school and central level.
"We need clarity around what collegiate influence should look like and how it should work. This will favour the development of KTH," says Söderholm.
He does not, however, wish to preempt the committee that will now be taking over to analyse, discuss and process the results of the inquiry in the management group, the Faculty Council and other forums, before they are finally raised with the University Board.
Scientific discussions
Svedberg's report describes the concept of collegiality, its foundations and how it has evolved at KTH. One of the basic ideas is that decisions relating to matters that require scientific competence should also be based on scientific knowledge, competence and discussion.
"Research shows that over the past 25 years, there has been a tendency towards less collegiate influence, and that universities have become administration agencies similar to other government authorities," says Gunnar Svedberg.
He says that strong collegiate influence and decision-making, among other things, are a means of protecting a university's independence. It also better enables the institution to more quickly adapt to developments in the international research and education arena.
"Researchers and teachers are, after all, the ones who have the best specialist knowledge and know what's happening on the research side above all. The combination of a strong line organisation and a strong college seem to be what's most advantageous for a university."
From plan to action
As per the inquiry's directive, Svedberg has looked more deeply into what collegiate influence and responsibility at school level at KTH might look like. One of his suggestions entails establishing school committees to act in a preparatory and decision-making capacity. Some of the areas these committees should be able to decide on are the structure, execution and quality assurance of education, as well as admission to third-cycle studies. At the broader, university collegiate level, the report also proposes a Faculty Council, as before, and lists its proposed tasks.
The plan is for the new organisation for collegiate influence and decision-making to be in place by 1 January 2024.
"That's a tight deadline, but it's important that we get the organisation established. Once it's in place, we need to make sure there's a willingness to develop its structure, as it's unlikely to be perfect from day one," says Söderholm. "The most important thing now is to start putting the plan into action."
If you want to take part in the report and decision with diary number V-2023-0078 2.2, there is information on how to proceed on the Search Portal on the KTH Intranet (In Swedish).
Text: Jill Klackenberg