Deputy President believes in broader collaborations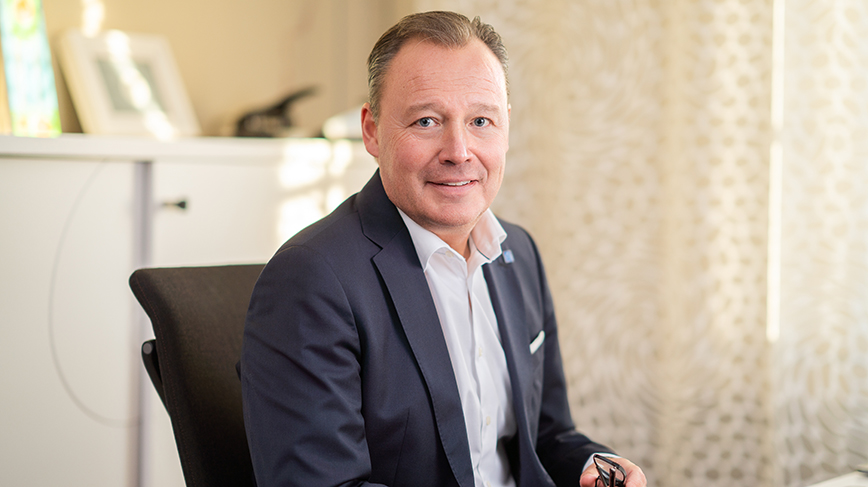 Published Mar 08, 2023
More broad strategic research initiatives, and more collaboration at a national level. These are some of the things on Deputy President Mikael Lindström's to-do list for the next six years.
"I found all my 4,500 days as Head of School equally enjoyable, and I think the same will be true for this role too," he says.
Lindström's job includes standing in for the President when he is unable to attend disciplinary board meetings, weekly decision meetings and other official gatherings, for example. He also has overall responsibility for KTH's strategic research funding.
As societal challenges grow constantly more complex, so national and international collaborations become increasingly important, as does establishing larger centres to deal with these research challenges. SciLifeLab is one example.
Broader initiatives
"The focus is slightly different. We predict broader initiatives with financial backing from a wide range of places in areas such as cleaner energy and cyber security."
It is also hoped that this will bring about a better working environment for researchers.
"Larger clusters will make things more stable and long term."
Lindström lists a few inspiring major initiatives that have worked well, spanning certain subject areas, backed by the Wallenberg sphere, including WASP, WISE and the Wallenberg Wood Science Center.
The Deputy President's role also includes overall responsibility for strategic collaboration, key components being strategic partnerships, fundraising, external funding and infrastructure.
"I'll have more detail later about how and in what ways we'll be developing these partnerships."
The role also entails being ready when the President delegates particular tasks or special assignments.
One example is conducting a review of KTH's various campuses as part of KTH's endeavour to reduce costs for premises by SEK 140 million.
"We won't cut costs just for the sake of it, everything we do should also promote the operation's development. People are more important than premises, and we won't be making any dramatic cutbacks," he says, preferring not to comment on the campus review due for completion by the end of March.
With ten years as Head of School and 21 years as an Associate Professor and later Professor in pulp technology, you have an insight into many areas of KTH's activities.
How will your flong history at KTH be reflected do you think?
"I think I find it easy to bring together different clusters and keep various perspectives in mind from the various areas I've worked in."
Text: Jill Klackenberg
Photo: Magnus Glans