Scenarios for KTH's campuses are further investigated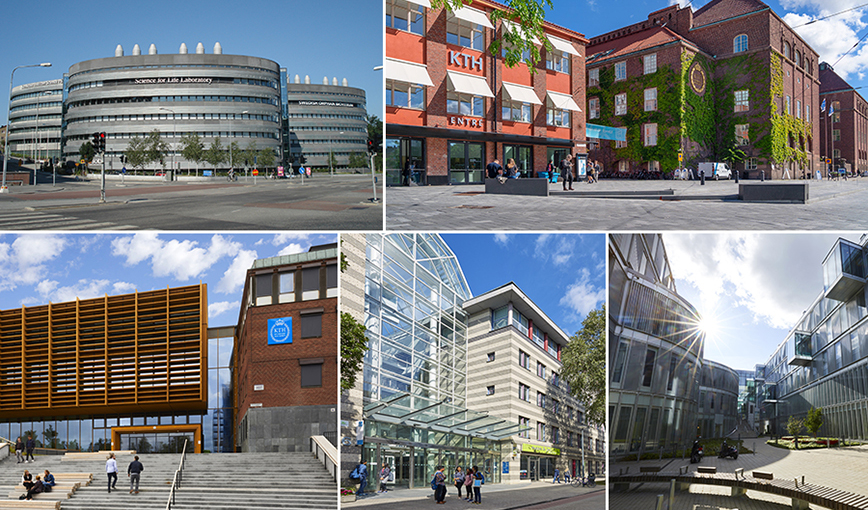 Published Apr 03, 2023
Five different scenarios to be investigated and analysed in depth. That was the conclusion drawn from the initial review of KTH's operations at the various campuses, following a decision taken by the President of KTH.
"Our financial situation, soaring premises costs and the demand from the board for us to create a balanced economy is the reason why we are also looking over our campuses - as one of several measures," says President Anders Söderholm, who underlines:
"But whatever we do, it must always be based on the fact that it will lead to improvements in the business, in addition to the fact that it should also result in financial gains."
Drill deeper
At the beginning of the year, Mikael Lindström, Deputy President, was commissioned to carry out an initial review of the running costs of KTH's premises. This resulted in a memo, which in turn, builds on a campus investigation that was carried out two years ago.
"Based on a number of aspects, we have ended up with five different scenarios that we will now continue to drill deeper into and investigate further," he says.
The different future scenarios to be investigated further are:
• Continue as today at all campuses but concentrate operations and cancel premises if possible
• Move operations in Södertälje to the KTH Campus and, to a certain extent, to KTH Flemingsberg
• Move operations at KTH Kista to the KTH Campus
• Move both the Kista and Södertälje campuses to the KTH Campus
• Additional scenarios that may emerge during the process of the work
Broadly based working group
Mikael Lindström will appoint a broadly based working group to take into account as many perspectives as possible, and the analysis must be reported by the end of September at the latest.
"The starting point for our work will to go over the pros and cons of moving, reducing or expanding activities at any of the campuses based on an overall perspective."
Will there be cuts?
"We are doing this to avoid that. But no decisions have been made yet and it will likely be the end of autumn before the board makes any decisions based on the in-depth analysis," says Anders Söderholm.
KTH has several partners and collaborations at different campuses. How will they react?
"We have, and will continue to have, a good, close dialogue with our important stakeholders throughout the investigation," says Mikael Lindström.
"Of course those of us at KTH will decide how we want things to be in the future and how the business should be organised and localised in the best way. But of course we also take responsibility for developing and strengthening our contacts within industry and the local surrounding community," says Anders Söderholm.
Many people on the different campuses may be worried about developments like this. What are your thoughts around that?
"Of course, we are greatly aware of that. But nothing has been agreed or decided upon, and we are trying to work as quickly and systematically with this as possible, in a transparent process.
On Friday, March 31, the President and Deputy President visited KTH's campuses in Södertälje, Flemingsberg and Kista to inform people about the campus review.
"It was very valuable, and we received many good ideas and input that we will take further in our work," Anders Söderholm said afterwards.
Long processes
Student Union President,Cornelia Haag, was also present during the visits. Commenting on the different scenarios, she said:
"From THS's side, the primary matter is the quality of the education and that it is not affected by a possible relocation."
She also emphasised that these are long processes and will not affect those currently studying at KTH:
"Those who will be starting later will be aware of the situation right from the outset if there are going to be any changes at our various campuses."
Text: Jill Klackenberg