Saving energy – a mission for everyone at KTH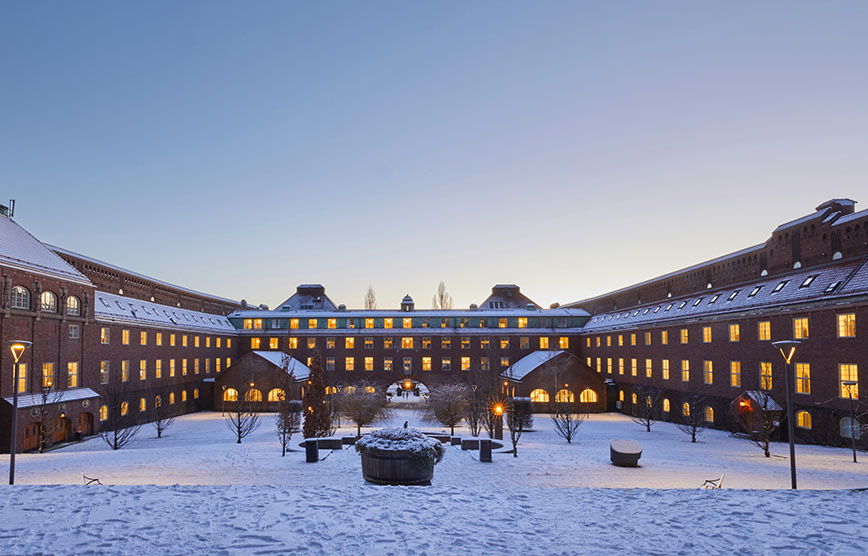 Published Feb 17, 2023
KTH needs to save energy. KTH's energy-saving measures and electricity consumption must also be reported to the Swedish Energy Agency on a regular basis, as per the government's mandate in October 2022.
"It's an important work where we, as a leading technology university, must make a difference," says Kristina von Oelreich, Head of Sustainability at KTH's Sustainability Office.
The mandate involves ramping up KTH's sustainability measures to reduce energy consumption, in cooperation with KTH's property owner. Kristina von Oelreich and Felicia Widing, Sustainability Strategist at the Sustainability Office, coordinate the work within KTH to establish the university's energy-saving plan, long and short-term, with the aim of achieving the university's sustainability goals by 2025.
"The mandate from the government, in light of the world's geopolitical changes, has resulted in an increased focus on our premises' energy consumption. The goal is to create an energy-saving plan both for the here and now and that we can continue to work with and develop in the future – keeping KTH at the forefront of our sustainability goals", says Kristina von Oelreich.
Kristina and Felicia believe there are great opportunities for KTH to find alternatives and reduce energy consumption as this work is part of ongoing research at KTH. A steering group, working group and reference group have been appointed to develop the energy-saving plan. Collaboration between KTH researchers and students will help to map out energy consumption in a selection of buildings.
"We have made good progress with communication initiatives on the website, launched the project organisation, consolidated it with the head of schools and listed several measures we will take going forward. We have also implemented several measures, such as closing down three buildings for the Christmas holidays and bringing forward the date we extinguish some corridor and stairwell lights to 31 March. Now it's still a case of very practical matters around decision-making and creating a solid foundation. It's a large organisation and it's important to do this right so we get everyone on board. We need to do this together and make use of the expertise within KTH."
As an employee, what can you do to help save energy at KTH?
"I truly believe that everyone can contribute, in big and small ways, and that this is an important insight. We are currently gathering measures for larger, longer-term investments, but it's also important to include all the measures that employees can contribute to in their everyday workplace. From switching off the lights to turning off desktop monitors, both in your office and in conference and team rooms. Naturally, business activities and conditions are very different everywhere. So I think each individual employee has to try and do their bit. If you work in a lab environment, then it's completely different things like pulling down a fume hood, for example," says Felicia Widing and continues:
"It's also about taking care of the property, reporting faults when things don't work, using the common coffee machine instead of your own and keeping windows closed. The positive thing is that there are many people who want to contribute at KTH and that there's already been a change in behaviour. There are many who want KTH to be a role model, what with all the research and education that we have."
Text: Annelie Englund