Get on top of KTH's sustainability effort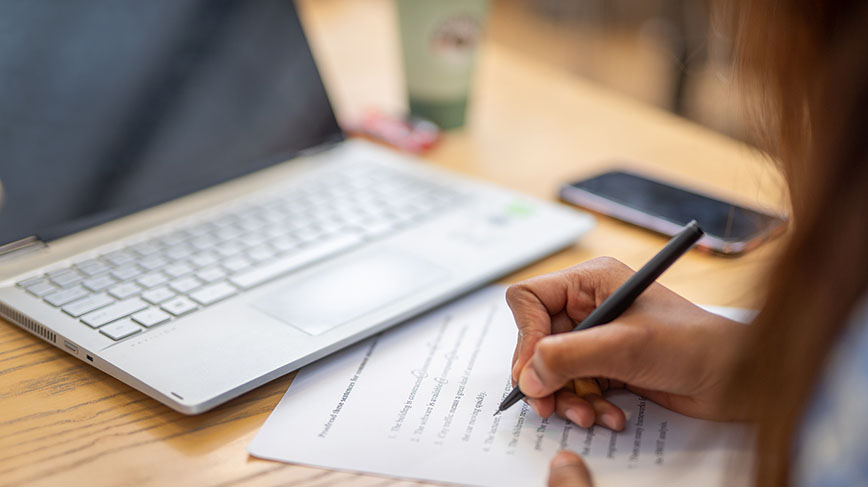 Published Nov 17, 2023
A new sustainability course for staff is available in Canvas. The aim is to help them contribute to reach KTH's sustainability and climate goals.
"I am impressed by how much is being done and that there is so much support available", says Ann Lantz, acting head of school at EECS.
According to the sustainability policy, KTH aims to be a leading technical university in sustainable development. The staff training programme "Sustainable development at KTH", developed by the Sustainability Office, is a good help.
"Everyone should receive basic knowledge to contribute to the daily work of achieving our sustainability and climate goals. In the training, we explain how we integrate sustainable development into our education programmes and support research that contributes to similar societal development. The course also advises how to travel more sustainably, how to think about hazardous waste and organise sustainable meetings and conferences," says Héléne Hermansson , project manager for the course.
Six target areas
The course takes 30-40 minutes. It is digital and available in Swedish and English.
"We get into our sustainability goals, which cover six target areas and concern KTH's core activities; education, research, and collaboration. But we also present integration and working methods, resource management and climate goals. There are good examples and tips for finding further information for those who want to know more.
Héléne Hermansson recommends conducting the course together with colleagues.
"Preferably at an APT meeting. This can be a good way to go through it. There are questions to reflect on that are more rewarding if done together with others".
"A good support"
KTH President Anders Söderholm urges all staff to complete the course.
"Since KTH is a higher education institution that is and strives to be at the forefront of research and education in sustainable development, it is important that we all know what we are talking about in everyday life. This course can be a good support," he says.
EECS Acting Head of School Ann Lantz completed the course and recommends it. She was impressed by how dedicated colleagues at KTH work with the issues connected to sustainability.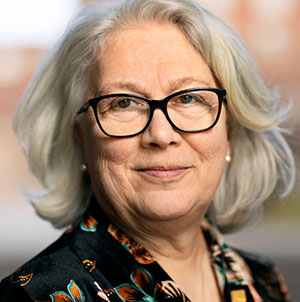 "You can learn a lot, reflect and help KTH improve. It provides a comprehensive picture of all ongoing activities. The literature recommendations are nice for those who want to delve deeper. Reference was also made to Necässären , a KTH collection of tips and support for gender equality and diversity".
Working environment
One reflection she made is that we often think about how we sort different types of waste and chemicals, and how we travel. Ann Lantz notes that a balanced economy is on the agenda but emphasises that social sustainability, the working environment, is also important.
At the end of the course, she notes, there is a link to the game " Målkompassen " (in Swedish).
"It can be seen as a tool to gain insight through a set of questions into how well versed you are in the global goals and how you are contributing to fulfilling them".
Text: Lars Öhman ( larsohm@kth.se )
For questions or requests for support, please contact Hélène Hermansson at KTH SO