The house of Wallquist
The venue is used mainly for external representation, but also for certain internal arrangements. The floor is well suited for receptions, entertainment lunches or dinners.
The venue is a highly functional conference venue including wifi, white board and computer screen and has the following premises to offer:
• Conference room for a maximum of 12 people
• Break out rooms
• Dining room from 18-40 persons depending on the event
• Lounge
• Library
Address:
Villagatan 19, Stockholm
More about the house of Wallquist
The house of Wallquist, Villagatan 19 in Stockholm has been in the possession of KTH since 1971 thanks to a gift from Professor Wallquist who was active as a professor at KTH for more than 30 years.
The building with Professor Wallquist's private apartment is preserved almost in its original from his death 1971.
However, the venue was renovated in 2018, in a descreet manner to retain the spirit of Professor Wallquist but still equipped with today's technology. The venue is meant to function as a selected conference venue for the staff and management of KTH.
Send your request to the house of Wallquist here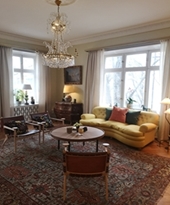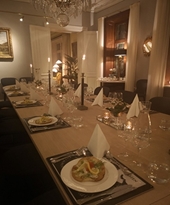 Contact
Email: wq-festvaning@kth.se