Interview with Fredrik Lundell, Head of the Department of Engineering Mechanics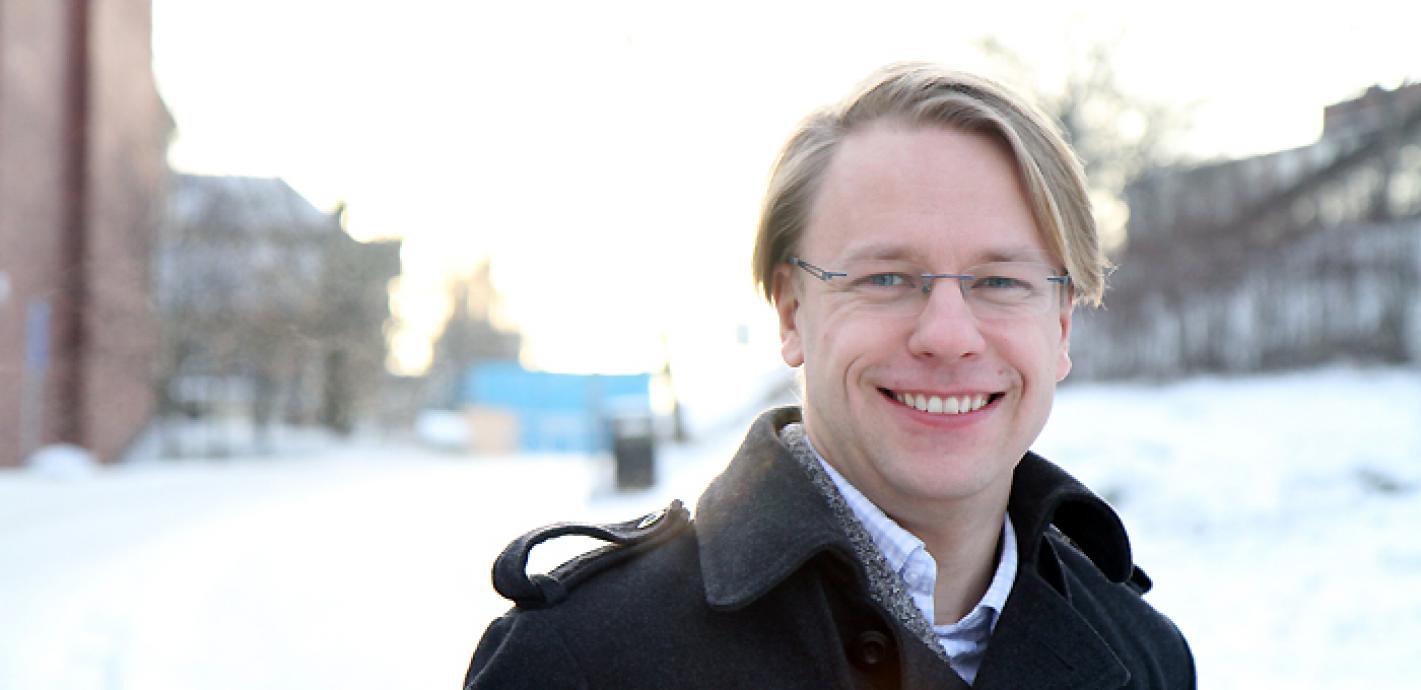 Published Sep 29, 2020
Almost nine months have passed since the Departments of Aeronautical & Vehicle Engineering, Mechanics and Solid Mechanics merged and formed the Department of Engineering Mechanics. The Head of Department Fredrik Lundell tells us about his experiences so far.
Taking on a new department and also having to lead it for almost nine months during a prevailing pandemic doesn't sound like an easy task, how has your time as Head of department of Engineering Mechanics been so far?
It has been challenging, demanding and rewarding. The research and education performed at the department depend on all the people involved, and my intention was to make sure that most (if not everyone) could continue to work and deliver on a high level, while also setting the stage for novel interactions. This was, of course, somewhat offset by corona. In the corona context I am very grateful for the way everyone has contributed to make sure we could teach, examine and deliver in our research projects more or less as planned.
What has been the biggest challenges?
Except for corona I would like to mention two. The first is to take steps towards joint organisational, economical and administrational principles without interrupting the activities too much or cause unnecessary frustration. The second is to ensure that I have sufficient relevant information to avoid making decisions and taking actions based on incomplete or biased perceptions of reality.
What is the best thing about the job as Head of Department of Engineering Mechanics?
As a researcher and engineer, it is fantastic to be exposed to a wide range of state-of-the-art knowledge and technology on a daily basis! As a teacher, I enjoy seeing how our joint efforts from the first introductory courses, via advanced courses to capstone design courses turn high school graduates into engineers who can contribute to building the future!
What does good leadership look like to you?
A lot can, and have, been said about leadership but I will keep this answer short. As head of department, I aim at being honest, fair and curious.
And last, what are your visions during your term of office and what are the main challenges ahead?
I will be proud if I can contribute to the development of a joint culture where key elements are that (i) we act respectfully towards each other, (ii) we strive for excellence in our respective fields and (iii) we pursue innovative transdisciplinary works that are brought to applications and/or high-impact publications. In this context, a major challenge is my personal and everyone elses balance between on one hand the demands of day-to-day management and on the other hand efforts that are more strategic in nature.