Interview with Oscar Tjernberg and Jens Fransson
Published Jan 31, 2023
Since January 2023, we have had a new Director of Third Cycle Education, Oscar Tjernberg, and new Deputy Director of Third Cycle Education, Jens Fransson. Oscar and Jens talked to us about their new roles and their first goals within them!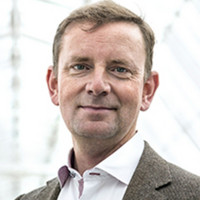 What is your background at KTH and how did it lead you to this role?
Oscar: The role as Director of third cycle education is included in my new role as deputy dean of the School of Engineering Sciences together with responsibility for research, infrastructure and impact. It is in other words a role that encompasses many different areas but is centered around research. During my many years at KTH, I have had the opportunity to contribute in various functions related to our teaching and research activities but I believe that my experience as head of the research focused Applied Physics department and my devotion to research infrastructure at both the local, national and international level was a reason for our Dean to consider me for this role. The role as Director of Third Cycle Education is newer to me and I look forward to engaging with our many PhD students and Program Directors to get a more in detail understanding of the needs and challenges in our Third Cycle Education. There are of course many people at the SCI-school involved in our Third Cycle Education and I will rely heavily on Jens Fransson, our Deputy Director, and our competent administrators as well as the Program Directors for this work. I would also like to take the opportunity to express my gratitude to my predecessors Jonas Faleskog and Anna Delin for all the work they have done and the support they have shown and continue to show during this transition.
Jens: I spent all my higher education at KTH, starting with Tekniskt Basår in Kista 1993. Today, I am a professor in Experimental Fluid Mechanics at the Department of Engineering Mechanics. I have always been interested in research quality and our third-cycle education, and I have long experience teaching and developing new courses on all three cycles. As director of studies at the old Department of Mechanics (now part of Engineering Mechanics), I got well acquainted with undergraduate education issues, challenges, and development work. I have also some insights into other universities' third-cycle education and industrial PhD programs, from being a part-time professor in Gävle, supervising PhD students, and being one of the ordinary annual reviewers of Volvo's Industrial PhD program (VIPP). These engagements, all together, have given me a broad perspective, which I believe now is important in my new role as deputy FA at SCI.
Are you planning to focus on some specific aspects of Third Cycle Education in the coming months?
Jens: I just started my assignment in January and have some catching up to do to ensure I'm up to date on all matters handed over to the new Director, Oscar Tjernberg, and myself. My impression is that our predecessors, Anna Delin and Jonas Faleskog, have been very dedicated and done a solid job, which I am very thankful for. In February, Oscar and I are meeting with all doctoral council members, and it will be interesting to hear their thoughts and ideas and learn how they are working with their questions. The role of deputy director is an important assignment, and I look forward to assisting and working with Oscar and contributing to the third-cycle education at SCI.
Oscar: The role of director and deputy director involves a considerable amount of administration in terms of accepting new students, reviewing study plans and preparing for dissertations so getting up to speed with this is a near term focus. There are also several ongoing changes that were started by Anna and Jonas and which need to be completed. This includes for example the new study plans and a new routine for recruiting and accepting PhD students.