IRL (In Real Life) at KTH Campus & digitally via Zoom
Published Jun 10, 2020
The round of supplementary educational training on June 8, 2020. But this time it was blended for 2 days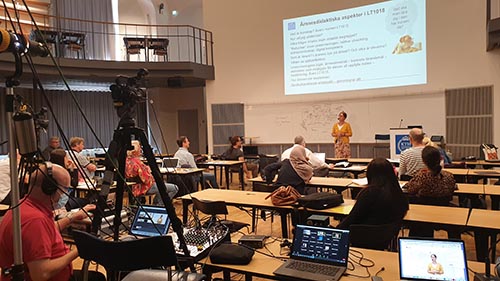 It was filmed on site that could be seen in a live stream via You Tube. Media production cameraman
Jocke Nordengel filmed and one person was a Zoom jockey to receive questions & make breakout rooms.
The program of supplementary educational education (KPU) comprises of 90 credits and leads to a teacher degree for upper secondary school or grades 7–9 in compulsory school. Through KTH's KPU, you can become a teacher in physics, chemistry, mathematics and / or technology.
The notice to the students who wanted to participate in the teaching on campus on June 8 and / or June 9 had to register in advance. The application was made via a special web survey with many instructions that included washing your hands when you entered.