Future education - what will it look like?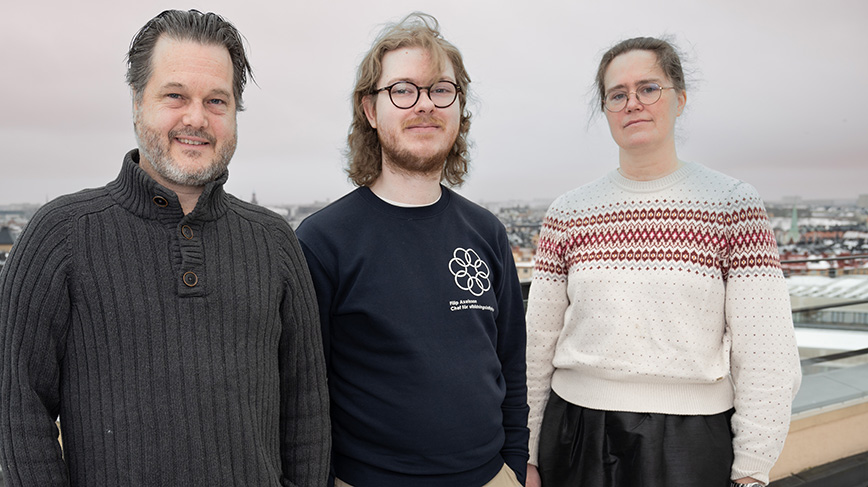 Published Feb 28, 2023
What will education at KTH look like in 10 years' time? How can we make our programmes even more relevant and robust in global competition? Is there a pre-/post-pandemic factor when it comes to new ways of teaching and examining?
Questions and ideas abound in the discussion about the change programme The Future of Education.
"The world around us is changing quickly, and we and our education and research programmes need to adapt. The pandemic was truly an eye-opener. We'll have to see where this takes us, and how it affects pedagogy. We don't have an instruction manual for this situation," says Anna Burvall, Deputy Undergraduate Education Manager, Associate Professor and teacher at the School of Engineering Sciences.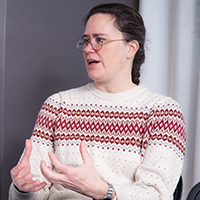 Filip Axelsson, Head of Educational Affairs at the Student Union and a master's student in Applied Mathematics, agrees:
"The pandemic did a lot of the groundwork in breaking down people's resistance to change, I think. We now have a framework in The Future of Education that we can build our education initiatives on. Today's students have different expectations, and there's a lot of demand for greater flexibility."
A vibrant campus
Axelsson adds that a vibrant campus is another crucial aspect.
"Losing the social aspect of being a student, diminishes the overall study experience."
The 13 principles for The Future of Education were decided in the early summer last year, based on research which shows that universities have to be more agile, more digitalised, more interdisciplinary and have a stronger student focus to stand out in the global competition.
"A lot of people feel they have too little time. But how should we use that time, make the best and most of the meeting between teacher and student? KTH's teachers are passionate about their students, and the key is to develop the teaching formats," says Joakim Lilliesköld at the School of Electrical Engineering and Computer Science. He is also a member of the Faculty Council and the Board of Education, and is Programme Manager for The Future of Education at KTH.
Anna Burvall initially had her doubts about the change programme, but has since reconsidered.
"I think a lot of people wondered why they couldn't just carry on teaching as they had always done. But it's more about managing the situation we're already in. There's no silver bullet, as there are so many different solutions depending on the course, stage and subject. Lecturing could be the best solution; the teaching should be adapted to needs and the situation."
Filip Axelsson thinks that the teaching should also be closely linked to research.
"It's really important that students get to meet real scientists. It's not necessarily about prioritising one teaching format over another, it's more that they can build on each other."
More interactivity
According to Joakim Lilliesköld, systematics are important, as is having the courage to break old patterns.
"Research shows that we learn more deeply with greater interactivity, for example. But that requires a different kind of engagement from the students, and it could be perceived as harder work than passively listening to someone giving a lecture."
The three do agree on many points. But another important aspect is to increase the status of teaching and education in relation to research, how programmes are assessed and quality assured.
"It's also important for us as teachers to work more closely together, and have the courage to share both good and bad examples of teaching formats," says Burvall.
What will education at KTH look like in 10 years' time?
All three feel that making predictions about a changeable future is a risky business, and that a decade is both a short and a long time in the context.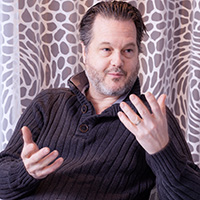 "We will have a larger palette of teaching formats and examination forms, and more experimental teaching," says Lilliesköld.
"We will be a flexible university where students can achieve their dreams and ideas to build the technical solutions of the future, solutions that advance societal progress," says Axelsson.
"We will have made good progress, and will have an even better understanding of how we can change, not least through digitalisation. But it's important always to have an open mind, and to have the courage to re-evaluate the situation as we go along," says Burvall.
Text: Jill Klackenberg
Photo: Teresia Kölin