Merry Christmas!
Greetings from the school management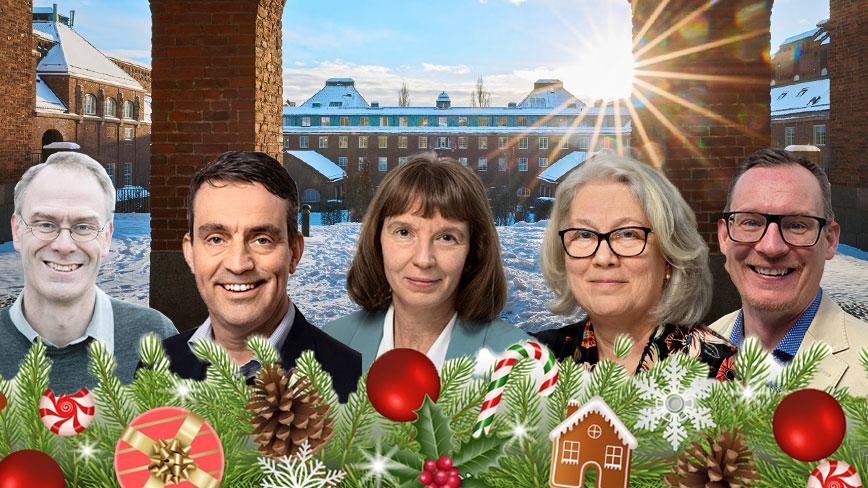 Published Dec 22, 2022
The school's management wishes you all a merry Christmas and a lovely, well-deserved holiday.
Head of school Sonja Berlijn sums up:
"Lots has happened in 2022. We have returned to the new normal after the pandemic and have benefited from seeing each other in reality. Several changes have taken place and are still taking place into the new year, both at a central and school levels. KTH's professional support is merging, and we have a new President. At the school, we have assembled the department support teams, and we are starting a new division, two new heads of unit, and new research centres, for example."
"We continue to excel in research, which has been proven during the year in the form of many research grants and awards, such as IEEE fellows, elected members of the Royal Swedish Academy of Engineering Sciences (IVA), and highly cited researchers."
"Our teachers are greatly appreciated by our students, which has resulted in two Teacher of the Year awards, just to name a few".
With this, the school's management now wishes you a Merry Christmas and a Happy New Year:
"Take time to be free and recover, and also take care of yourself and your loved ones," Sonja concludes.
Warm greetings from
Ann Lantz, Deputy Head of School and Director of First and Second Cycle Education
Joakim Palestro, Head of Administration
Lars Jonsson, Director of Third Cycle Education,
Lars Norddström, Deputy Head of School and Responsible for Future Faculty
Sonja Berlijn, Head of School