Hi Andreas, new Head of the Infrastructure and service unit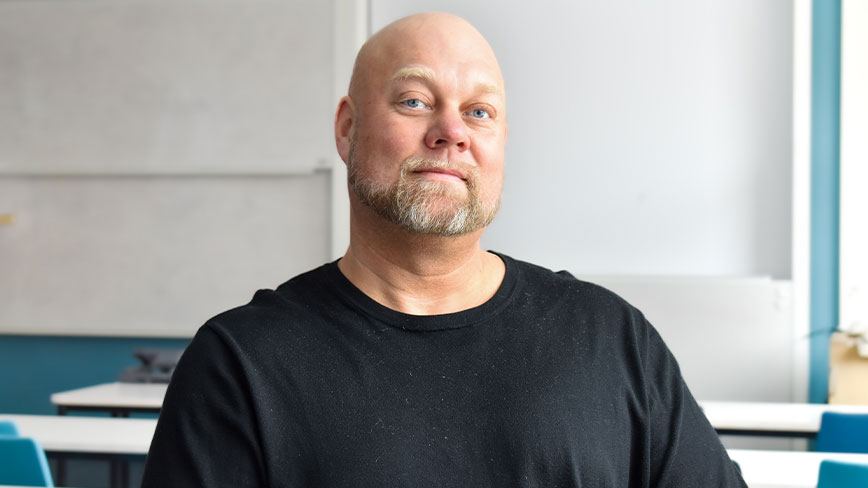 Published Mar 08, 2023
We have spoken with Andreas Sjögren, the new Head of the Infrastructure and service unit.
Hi Andreas! How long have you been at KTH?
"I have been at KTH since December 2021. They quickly told me you are new at KTH for the first 24 months. I understand this thinking, as I still feel new at work and learn something new daily."
Now you have a new role at school. What does it mean for your daily work routine?
"The role naturally involves a series of new tasks with overall responsibility for the unit and the service catalogue area for which we are responsible."
"The role also includes responsibility for the school's IT services and IT related projects. We have several challenges for our school and the whole of KTH, which makes me look forward a little extra to getting into that work."
What do you think will be the most challenging in your new role?
"The merger. Not the merger itself, but to find, together with the entire "new" University administration, a consensus regarding collaborative processes and development opportunities in the area of Infrastructure."
What will you focus on shortly?
"Getting the unit together, going through the service catalogue and prioritising. We need to know the operation's needs so we can prioritise correctly and map; what resources we have, where the need is, what we do and then adapt accordingly."
What do you do in your spare time?
"I love being out in the woods and fields. We moved to Värmdö seven years ago, and with the proximity to the ocean and the boat, we often go fishing during the summer months."
"I also like to cook and do things that make life good. My favourite dish is butter-fried haricot verts with pressed garlic, sirloin steak and pepper sauce."
"As an ex-pat from Dalarna, I have a special place in my heart for hockey and Leksands IF."