Locker rooms
At some divisions there are large bathrooms with showers. Dedicated locker rooms for EECS staff are:
Borggården and Q (KTH Valhallavägen)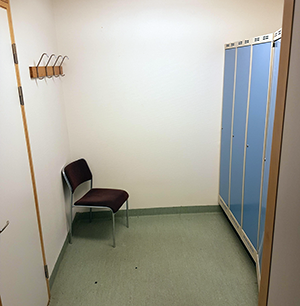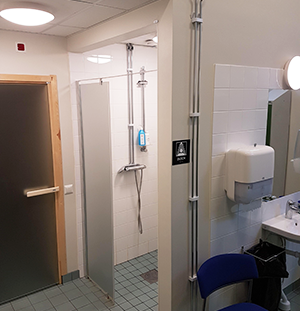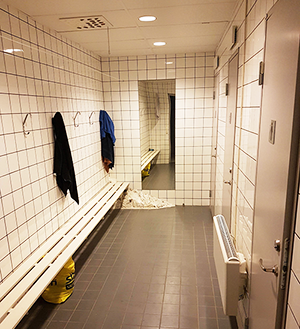 Electrum (KTH Kista)
The locker rooms are located on level 2, behind Aula A (Östen Mäkitalo). All employees have access to the locker rooms. They are equipeed with benches, toilets and showers. It isn't possible to store your things there overnight, but there are hooks for hanging your clothes during a work out or similar.