Challenge Driven Education
Challenge Driven Education is a method where students collaborate in projects aimed at solving an authentic problem. The challenges include societal needs or complex issues provided by companies or the public sector.
Background
To promote further development and implementation of challenge-driven education, KTH has developed a teacher training concept in terms of the higher education course LH233V Teaching and learning for challenge-driven education. Through the course the participants are working with developing their own challenge-driven courses, either completely new courses or by modifying existing project based courses.
Through the adoption of the UN's 2030 Agenda, governments all over the world have agreed on the urgent need for change and formulated 17 Sustainable Development Goals (SDGs). In light of these goals we are all to be considered as developing countries in need of substantial societal transformations.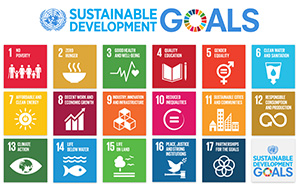 In Challenge-Driven Education (CDE) multi-perspective student teams collaborate with various societal actors in open-ended projects that are addressing the SDGs. The aim is to develop innovations, societal innovation capacity, and students' abilities to take roles as change agents for sustainable development.