New appointment of Head of School for the ABE school 2022 - 2025
Published Dec 16, 2021
Muriel Beser Hugosson will continue as Head of School for another four-year period. The decision was made on Wednesday by KTH's President after preparation from the permanent nomination group for the appointment of Heads of Schools. The new term of office runs from 1 January 2022 to 31 December 2025.
Deputy Head of School Mats Wilhelmsson has chosen not to be available for another term of office.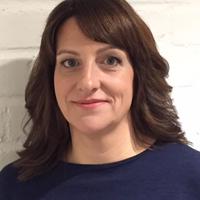 Muriel, How does it feel to be appointed Head of School for another term of office?
- It feels great! I am happy to undertake the assignment for another term of office, so it feels good to have received the request and the trust from KTH's President. There are so many exciting questions, challenges and development opportunities for the ABE school that I want to continue to work on.
What's the next step now?
- Right now, work is underway on our Operational plan, which will set the framework for the school's work in 2022. Our focus is to create an Operational plan that is concrete, forward-looking and anchored within the organisation. In the coming year, we will also begin work on the school's Development plan for the period 2023-2028. Mats and I have had a fantastic collaboration in the last few years, I am extremely happy about that. A process to appoint a new Deputy Head of School will begin immediately after the turn of the year.
Deputy Head of School Mats Wilhelmsson has chosen not to be available for another term of office and will no longer have the roles of Deputy Head of School and Director of Gender Equality, Diversity and Equal Treatment (JMLA).
Mats, What are you going to do instead?
- I will devote myself full-time to research and teaching in my "regular" role as Professor at the Department of Real Estate and Construction Management. For example, we have a large research project, Bostad 2.0, at the department which I am a part of, and I am also active in projects in the school's collaboration with the City of Stockholm and MIT; Senseable Stockholm Lab. I have had the privilege to hold various management roles for about 18 years, as Head of Division, Deputy Head of Department, Centre Director, and now Deputy Head of School and JMLA. I felt like it was time to do something else, but I'm still at the school and will follow the school's development with interest! I will also continue as Deputy Chair of the Recruitment Committee. It has been interesting and developing to lead the school together with Muriel over these years.