KTH's President visited ABE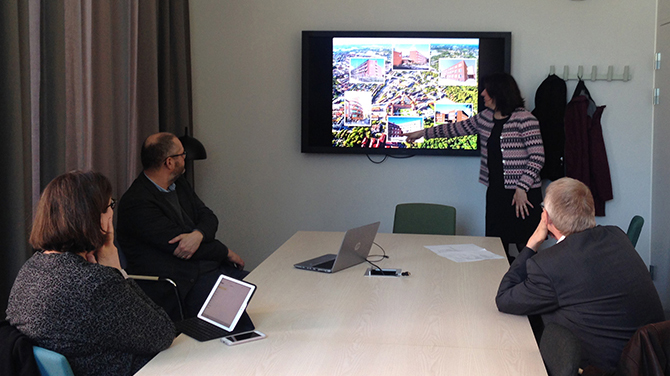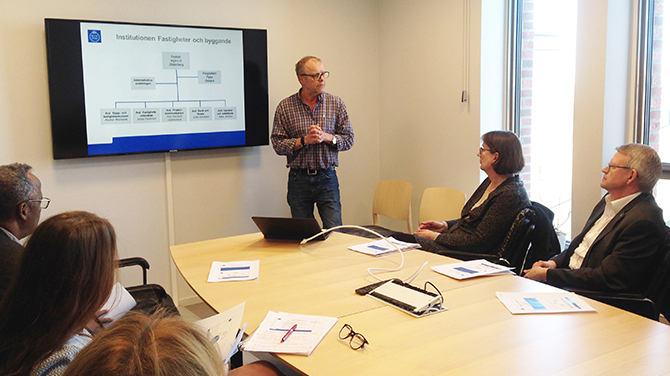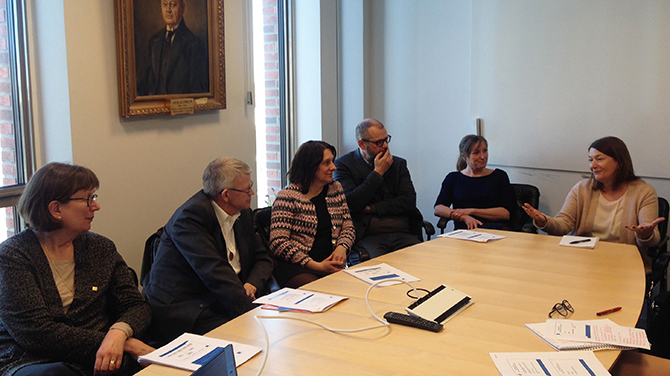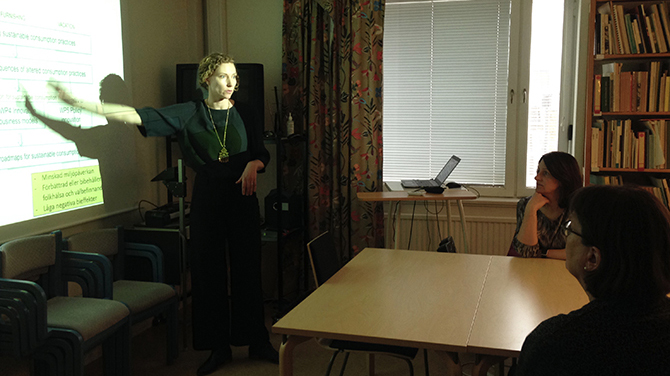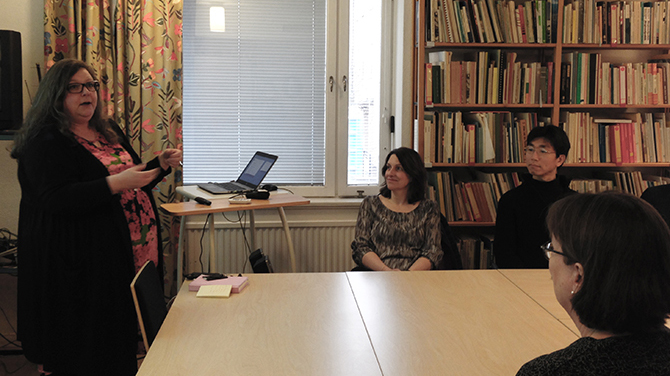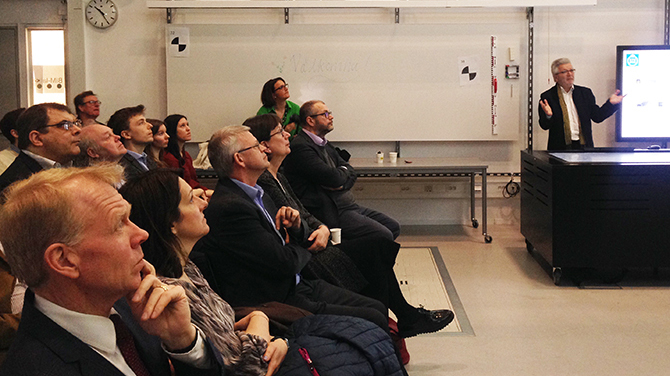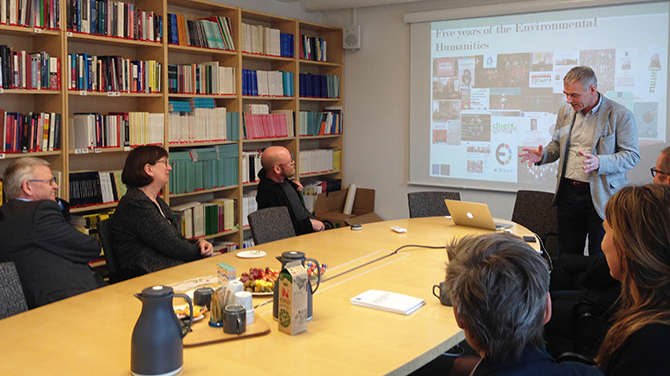 Published Apr 16, 2018
In early April, President Sigbritt Karlsson and Deputy President Mikael Östling visited the ABE school. Together with Head of School Muriel Beser Hugosson and Deputy Head of School Mats Wilhemsson, they visited all six departments during two half days and learnt more about the school's research and education in the form of guided tours, presentations, poster exhibitions and discussions.
It was two intensive and successful half days which clearly showed the amazing range of competences and subjects within the school. The President and Deputy president have said that they thought the visit to the ABE school was interesting, enjoyable and very well organised. They are very impressed with the school's broad range of research, education and co-operation.

On Tuesday 3 April, the visit started at the new building Teknikringen 10B, where Real Estate and Construction Management and SEED have been located since the summer of 2017. Muriel and Mats started with a brief meeting to present the school and the programme for the next two days. Then the delegation visited SEED to see a poster exhibition with accompanying short presentations from representatives of different parts of the department, including the research project Mistra SAMS, the research centre WaterCentre@KTH and the SIP ViableCities. This was followed by Real Estate and Construction Management, which presented various parts of its departmental activities, including the currently ongoing survey of the education subject Land Surveying at KTH, the research programme Bostad 2.0 and several research projects related to procurement. After a communal coffee break, the delegation walked to Osquars backe 5 to visit Architecture. There the visit took the form of a guided tour in the building where the model workshop, new publications,the laser cutter and a robot arm were exhibited by students, doctoral students and staff.

On Wednesday 4 April, Urban Planning and Environment was first visited at Drottning Kristinas väg 30 for presentations of various research projects and research centres, including the new research programme Mistra Sustainable Consumption, the Centre for the Future of Places and the national network SäkraPlatser. After that, the delegation went to Teknikringen 78 to visit Civil and Architectural Engineering's large BIM lab, where both the lab and many other of the department's activities were presented. Among other things, three PhD students introduced their projects and the courses of the department were also presented. The day ended at the Philosophy and History department at Teknikringen 76 with presentations about environmental and sustainability related research at the Department of Philosophy and Polar Research in Historical Studies, as well as a discussion of the role of humanistic knowledge and research at KTH.

The President and the Deputy President will visit all five KTH schools during a day or two half days this Spring. The idea is to meet the organisation and learn more about different parts of each school's education, research and co-operation. The hope is that this type of school visit will be an annual recurring event.