Access cards and keys
As a manager/supervisor you can order access and keys for a new employee or guest via Servicecenter.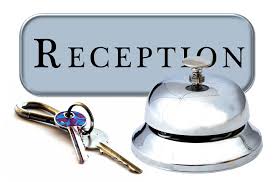 Campus Valhallavägen and Flemingsberg
Have you lost your card?
If you are employed and left your card at home/lost your card, we can help you get a temporary access card, that can be picked up at KTH Entré , Drottning Kristinas väg 4.
Campus AlbaNova
The CBH HR-unit/supervisor, will inform Service Center of all new employees. We will then contact you for additional information if needed.
Guestcards:
As a manager/supervisor you can order access and keys for a guest. Please contact Albanova's reception.
Visiting address:
Roslagstullsbacken 21, Stockholm
Telephone: 08-790 9833
E-mail: reception@albanova.se
Opening hours: Mon-Fri 08:00 -16:30 pm (closed for lunch 12:00-13:00)
Campus Solna
For new staff / students
All new staff and students must be registered by a group or department administrator in the SciLifeLab Staff Database. New staff and new students must be confirmed in the system by the group leader's home department. In the database you can also choose to apply for just one access card if the person will stay for a week or more.

For external companies / people and short-term guests
Send information about name, company, phone number and length of stay to Site Support: irene.anderson@scilifelab.se
Access card is borrowed from reception against a deposit (ID card / 100 SEK). Note: Remember to return the borrowed access card.
The asset card is a personal item and can only be collected by the person in question.
Visiting address:
Tomtebodavägen 23a, Solna
Telephone: 08 524 820 20
E-mail: reception@scilifelab.se
Opening hours: mon-fri 08:00 -17:00